NVIDIA SHIELD tablet gets TWRP support
The NVIDIA SHIELD tablet finally received TWRP support today. After a year and a half of usage, Nvidia's tablet is finally getting some Team Win Recovery project support, even if it did manage to satisfy people's Android experience on a larger screen for a while without any software changes.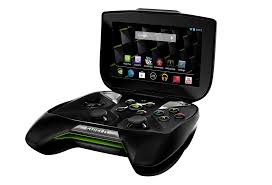 You could always choose another version of custom recovery to flash if you really wanted a different experience, but nothing compares to the real deal. The tablet lost some of its awesomeness already, so you can have fun with it much easier and light-heartedly now.
Although the SHIELD K1 tablet is basically the same thing with some minor changes, we are not sure if this support will work for it. K1 is also one of the best tablets on the market with great Android support.
Source: TWRP