Nexus smartphones for 2015 from Huawei and LG leak again!
The rumors and leaks for the new Nexus smartphones have been many, but none can exceed the awesomeness level of the render of the Huawei Nexus and the photo of the LG Nexus that appeared on the Internet. After some incipient renders were leaked last week, new documents seem to hit the Internet, which can only mean that the devices will be announced soon.
The premium Huawei Nexus device showed in a render below is coming from USwitch. It appears that the device will be clad in a metallic body with a bulging top side where the rear camera is.
For reference, the LG device presents a camera in the middle of the top side. These Nexus smartphones are quite different, at least when it comes to their looks.
Minuscule protruding glass panels at the top and bottom are also said to exist on the device. The rear camera has a dual-LED flash module but there is no autofocus sensor in sight. The fingerprint sensor is shaped like a circle in the middle of the back.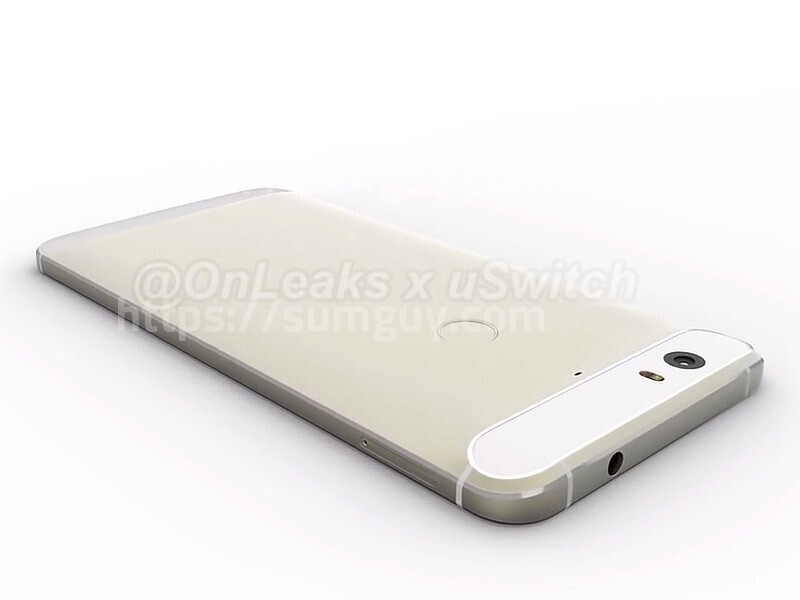 LG Nexus 2015 has the same fingerprint sensor on the back, as seen in the below photo leaked by Marques Brownlee. The leaked device is a white-colored smartphone with a protruding camera on the back with a dual-LED flash and laser autofocus. There is also a Nexus logo presented on the back of the device, same as with previous models.
Possible specs for the Nexus smartphones?
Some of the leaked specs of the new Nexus Devices present interesting tech specs. The LG Google Nexus 5 2015 reportedly has a 5.2-inch display and is 8mm slim. Some AnTuTu benchmarks put the device at the top of the list for 2015 with a claimed score of 85530, the highest so far.
The Huawei Nexus is said to have a 5.7-inch display, front-facing speakers, USB Type-C, and the fingerprint scanner as well.
It is not official at the moment when Google will announce the devices, but, as we previously said, the release date can't be far away. Last year the new Nexus smartphones were launched in October along with Android Lollipop, therefore it is expected that the new Nexus devices will make an official appearance as late as October.
Source: NDTV