Nexus Protect premium warranty system launched for Nexus 5X and 6P
Nexus Protect is a service announced today that you can buy along with your new smartphone. The feature is launching today along with Nexus 5X and Nexus 6P and it is essentially an enhanced warranty you can purchase along with a Nexus smartphone or tablet in the Google Store.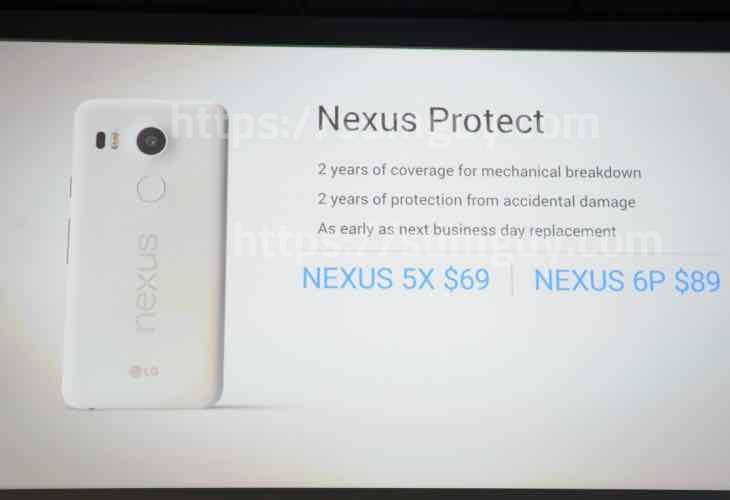 Why do I need Nexus Protect?
Why would anyone need an extended warranty for their mobile devices? This feature offers you two years worth of warranty instead of one. If your device malfunctions in any way you can qualify for a replacement the next day. The feature also covers accidental damage, such as water damage or even drops.
The cost for this warranty varies according to the device you're buying with it, but the first devices associated with it offer us a clue: Nexus 5X costs $69 and the Nexus 6P warranty feature costs $89.
In order to get the feature, you will have to sign up for Nexus Protect when you checkout in the Google Store. We do not know yet if it will become available to other existing devices later on, such as smartwatches and Chromebooks and the like.