Nexus 9 cases and keyboard folio you can find on Amazon and Google Play!
Nexus 9 is getting all the love nowadays and, in order to become exactly what you need, you can now accessorize it with some hip and colorful keyboard folios and magic covers.
The Keyboard folio can be found on Amazon, where you would be paying $129.99, and on Google Play, where it costs 99 cents less. The case attaches magnetically to the back of the tablet and can pair it with Bluetooth. When it is closed, it reacts just as a regular case and when it is opened, it will become a dual-angle stand and a mechanical Bluetooth keyboard. It has its own 5 month battery life.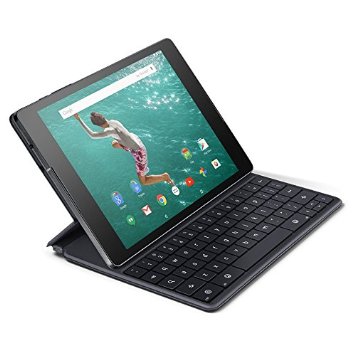 In case you don't need the keyboard folio, you can opt for the much cheaper Magic Cover, the origami-inspired magnetic cover that will totally change your Nexus 9 tablet on the front and on the back, depending on where you use it most. It can be folded to prop the tablet at two angles and it even manages to open the camera app when you fold the flap covering the camera sensor on the back.
The Magic Cover can be found in the Google Play store at $39 and on Amazon, where it costs 99 cents more. You can choose between mint indigo, lime stone, black and coral amethyst to color your device a little.
Source: Amazon