Nexus 6 – the master phablet – what to expect from Google's newest smartphone
It seems that the much rumored Nexus 6 is closer to becoming exposed than ever. AndroidPolice says they have new information regarding the Google device, information that confirms recent rumors and leaks. The newest Google smartphone will have a 5.9" screen as previously stated, and, if we take the information we have for granted it really is the Motorola Shamu we previously told you about.
Liam Spradlin has created a rendered image which shows the new device in all its splendor and it really can't be that far from reality, right? The device looks like a bigger Moto X similar to other rendered photos found online. Nexus 6 has front speakers and its power and volume buttons are located on the side of the device.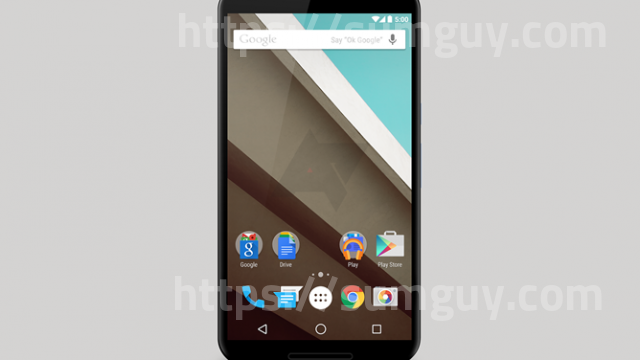 Under the hood you will find a quad-core Snapdragon 805 64-bit Chipset running at 2.7 GHz accompanied by dual-channel  800 MHz 64-bit LPDDR3 RAM. This means that the device is almost 40% faster and better when it comes to GPU performance and memory bandwidth.
It seems that the smartphone will have a 13 MP OIS shooter on the back with a dual-flash ring configuration while the front snapper has a 2 MP sensor. The 5.9" screen has a QHD resolution at 496ppi. It will come equipped with Android L (possibly renamed Android 5.0).
The device is powered by a potent 3200+ mAh battery accompanied by the turbo charger feature which allows super-fast charging – Motorola claims 15 minutes of charging represent 8 full hours of continuous usage.
Most standard apps have revamped icons, including Play Store, Gmail and the Play Apps or Google. The new status icons for cell signal, battery and WiFi are solid and a bit changed for the recent release.
Some media outlets now ponder over the fact that Shamu really could be Nexus 6 or Google may keep a smaller device under wraps altogether.
Source: AndroidPolice, Forbes