Nexus 5 Black available on Google Play Store again
The black Nexus 5 device is back on Google Play even if they seemed to take it off forever last year. Nexus 6 is a massive device sold at a rather large price, which means that some people may still prefer the 2013 smaller smartphone.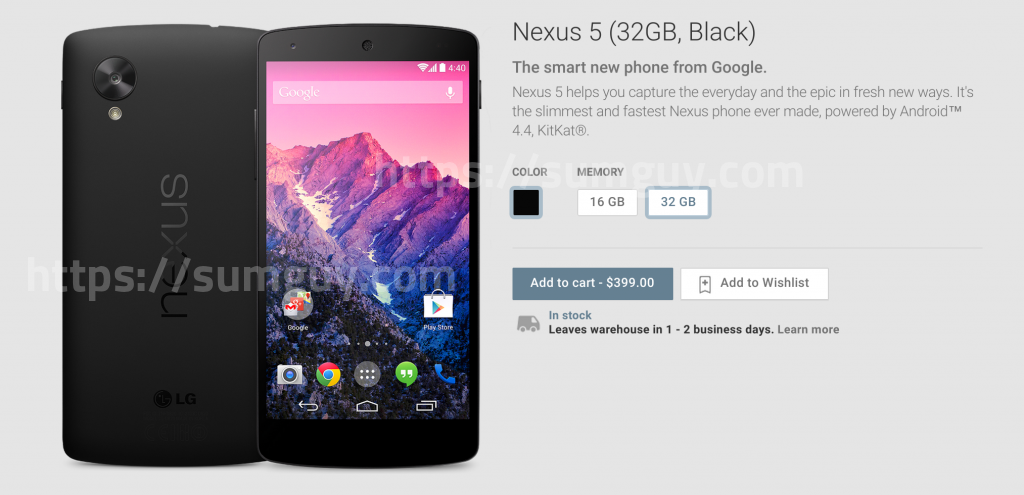 Since Nexus 6 launched, the previous Google flagship was dropped from the Google Play Store leaving people to fight for their device on eBay and other such virtual stores. Now, Nexus 5 is back and you can find it on the Play Store in 16 GB and 32 GB form.
The device is available in black and you can quit waiting for the white and red versions to be online again anytime soon. The prices are not cut back yet, as you will find the 16 GB version for $349.99 and the 32 GB version will be bought for $399.99. Bought units ship within 1 to 2 business days.
source: GooglePlay