New ZeroLemon battery cases available for Samsung Galaxy Note 5 and S6 Edge Plus
Do you like fat, ugly and rugged battery cases? Neither do we, but hey, they increase the amount of time we spend with our devices before we must relinquish them to a charger! ZeroLemon is known for making such external battery cases and this time the Samsung Galaxy Note 5 and S6 Edge Plus are the ones that will be able to be adorned with such accessories.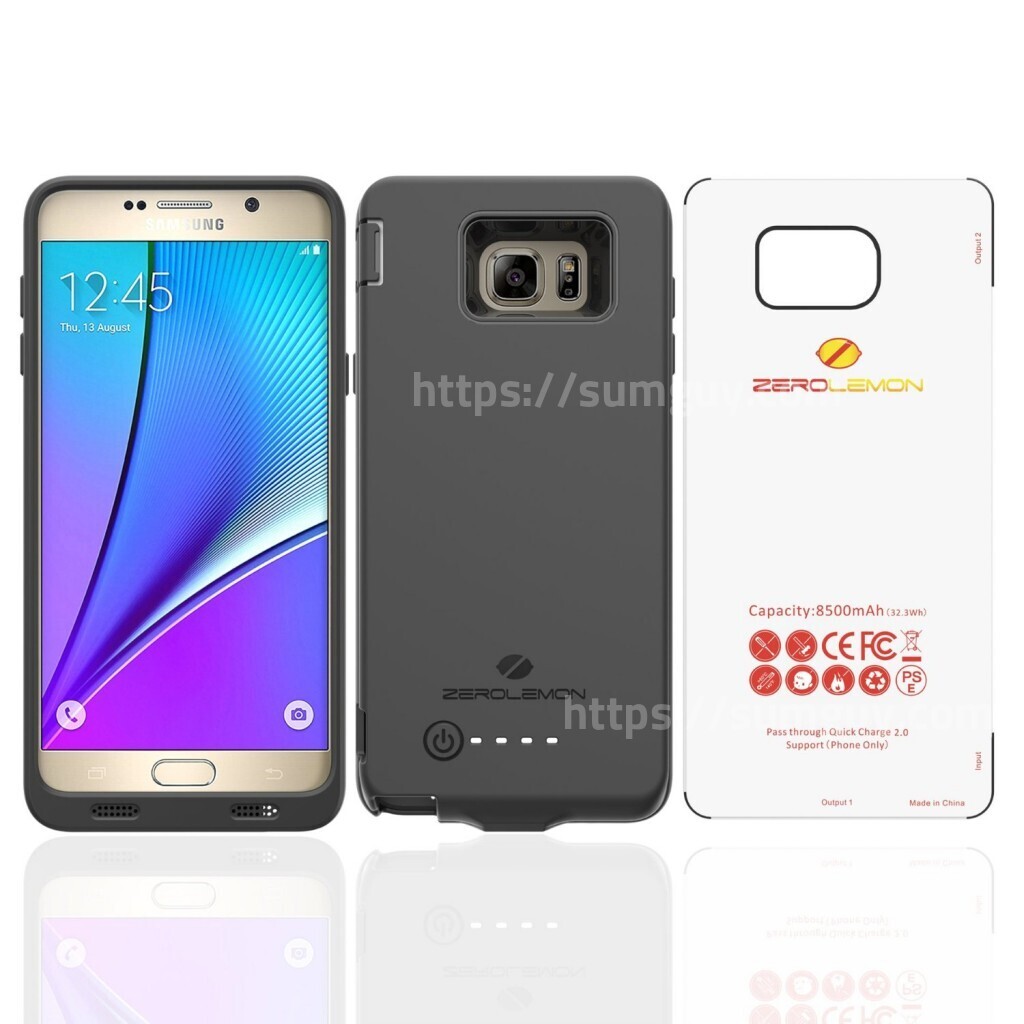 Samsung's flagship devices are thus getting 8500 mAh battery cases which would make the devices last three times longer than with their regular 3000 mAh batteries (in addition to their own run time). Some energy will be lost however, since external battery systems usually present some level of electrical inefficiency.
The cases include the usual cutouts and tabs for your essential smartphone functions and you also get a pass-through charging port that supports Qualcomm Quick Charging 2.0 only available for the phone battery. The cases also present a LED charge indicator and a power button. You can charge other devices from the external battery as well.
Both cases triple the thickness of the devices, bringing them to a measure of 21.1mm. But that is a concession you must make if you want your Samsung device to last "forever" in terms of battery life. The cases cost $59.99 each and you can purchase them from Amazon. Whether this is a price you are willing to pay for a tripling of your Samsung Galaxy Note 5 or S6 Edge Plus battery life, it is up to you.
Source: Amazon (Note 5), (S6 Edge Plus)