New Android Wear themed smartwatch faces you can download!
This year was full of wearable device launches, most of them Android Wear smartwatches and bands. This means that we get more and more choices when it comes to pairing your smartphones with wearables. Among the most important OEMs that adventured in the wearable niche market we can count LG, ASUS, Huawei, Motorola, Samsung, Sony and Fossil and even Tag Heuer.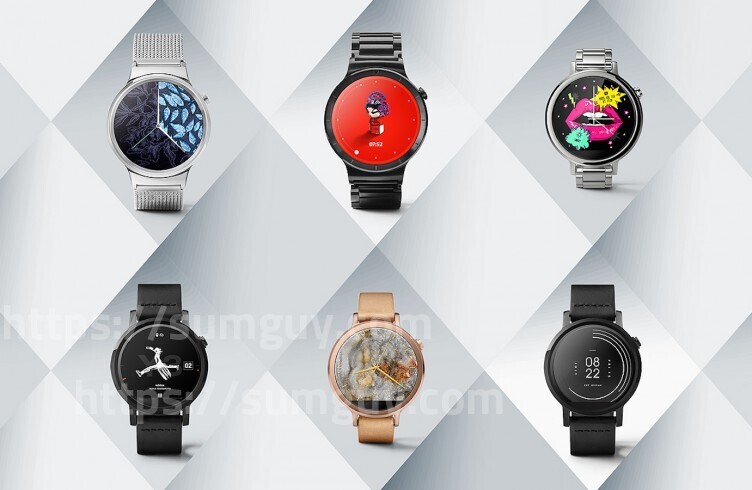 Smartwatches are getting more and more popular because you can personalize them and change the design of your watch face anytime you want. Plus, you can now choose even more watch faces because the Android Wear gallery has been refilled with designs from nine fashion brands and independent designers such as Harajuku Kawaii!, Ted Baker, Mango, ASICS, Melissa Joy Manning, Y-3, Vivienne Tan, Zoe Jordan and Nicole Miller.
You can choose watch faces based on your birthstone sign, on the pop art that you like or on the cuteness and playfulness of the images. You get designs for boys and for girls and for fashionistas too, you get everything you can ever want to embellish your smartwatch with.
Designer-themed Watch face list:
Ted Baker: Reveal your sophisticated side with ten gorgeous designs.
Melissa Joy Manning: Rock a different birthstone for every month of the year.
Vivienne Tam: Watch Opera Girl twirl, take a selfie, and more.
Nicole Miller: Stay on track and in style with Nicole Miller's pop art.
Y-3: Sport the styles of Yohji Yamamoto, inspired by the beauty of human movement.
Mango: Add instant chic to any outfit with this ready-to-wear watch face.
Zoe Jordan: Free your time of clutter with the clean lines of modern design.
Harajuku Kawaii!: Express your playful side with this adorable and vibrant watch face.
ASICS: Motivate yourself to stay active with the help of your fitness buddy.
Source: Android official Blog via Android Community