[MWC] ZTE Grand S3 – the first flagship device to use biometric eye reading to unlock your smartphone
ZTE just announced its first flagship of the year in the form of ZTE Grand S3. Don't think it's the better version of Galaxy SIII because you'd be saying or thinking profanity. This time around, it's not the name or the price that draws customers, but a unique feature that makes ZTE a pioneer in the mobile market. Anyone who will buy this phone when it becomes available will be able to unlock it with their eyes!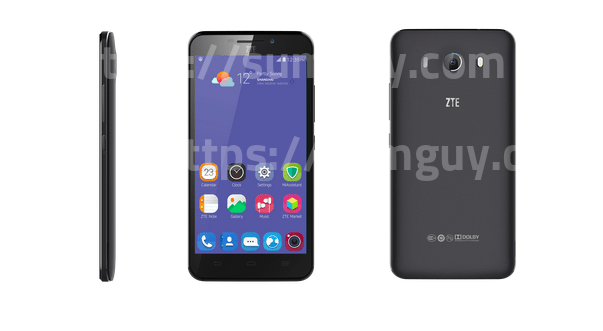 ZTE partnered with EyeVerify in order to get the Eyeprint ID solution and use it on an upcoming version of its flagship. That device is none other than the Grand S3, a phone already sold on the Chinese market. This smartphone is the first of a small bunch to use this technology and commercialize it on a large scale.
Basically, Eyeprint ID allows users to scan their retina by using the phone's front camera and this could be a more secure way of keeping your phone secure when it comes to passwords. It should be better than retyping passwords while connected to unsecure WiFi on Bluetooth devices, right? The technology will also be implemented in other ZTE Grand devices and it will be integrated with mobile payment and other secure applications.
ZTE Grand S3 specs:
5" 1920 x 1080 display
5 GHz quad-core processor
3 GB of RAM
16 GB internal storage plus microSD slot
3100 mAh battery
Android 4.4 OS.
It appears that ZTE is planning on taking the phone to other parts of the world besides Central Asia but there is no timeline as to when that will happen.
Source: ZTE