Motorola updates Moto G 1st gen (india) and 2nd gen (US and India) to Lollipop 5.0.2
Motorola recently update the Moto G first edition for India and the second gen for USA and India to Lollipop! The Moto G and KitKat are almost history as a tandem because Lollipop is on its way to the rescue. It is not yet available for the entire world, but it will get there soon enough.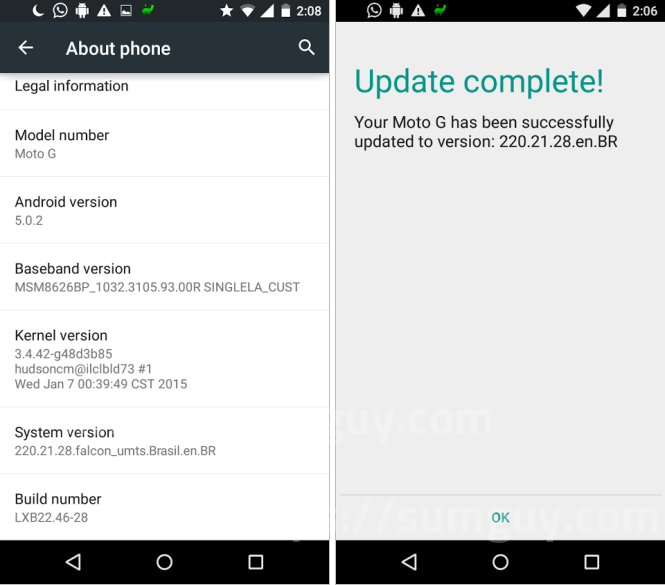 The update we are talking about brings the device up to 5.0.2 all the way from 4.4, bringing it to build LBX22. The update is rolling out in phases, so if your device hasn't received it yet, bear with it, you will get the notification soon.
This Lollipop build is almost as untinkered as the stock version, so it will look very Nexus-y.
Source: AndroidPolice