Motorola Moto X 2014 Pure Edition gets Android 5.1 with "Chop twice" flashlight activation
Motorola Moto X 2014 Pure Edition is getting its update to Android 5.1. The rollout began today and it includes familiar things but there is one thing you may like more than the rest, an exclusive Moto Actions feat that allows you to turn the flashlight on and off via a chopping off gesture.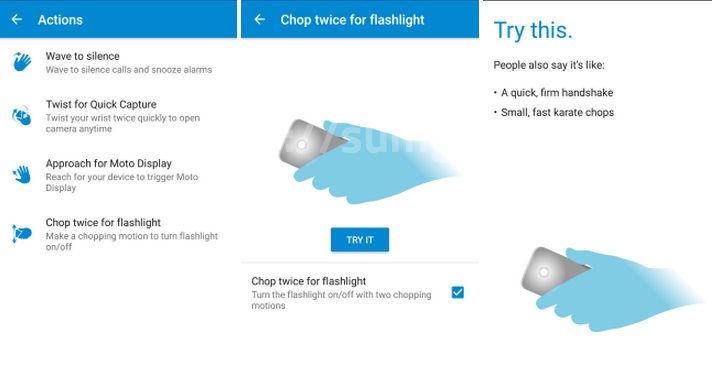 The first time you use the flashlight from the quick settings you will get a pop up notification regarding the shortcut. It can be found in the Action settings as well. The gesture itself will require more force than usual Moto Actions shortcuts, so you will have to be careful in holding your device with strength. When you chop with the phone fast twice you will turn on the flashlight, and when you do it again, it will be turned off. The feature itself can be turned off in Moto Settings.