Motorola Moto X 2014 gets new real leather back in red color – option available for France, UK, Germany and the US
Motorola Moto X 2014 is back with a vengeance in its new red as fire leather outfit! If you live in France, UK, Germany or the US, you can now order a red Horween leather back panel for your Moto X2014 just to match your phone with your designer shoes!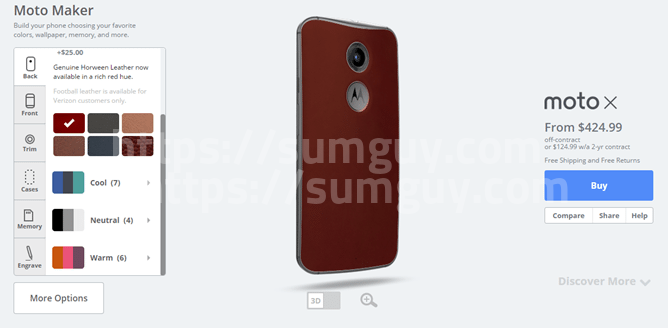 The upgrade itself is $25 in the US, just like all the other options, and you can even engrave it. For $50 or $100 you can add 32GB or 64GB of additional storage. The red leather option is available to all unlocked and carrier-discounted phones from AT&T and Verizon. The actual color of the coat could be a little different from what you see as in images it is shown a few hues brighter than the color seen in the Moto Maker.
Don't forget this is real leather coming from a real cow so if you have an issue with that you should not buy it. Also, it will not be as durable as a usual plastic back. In time, it will absorb oils from you skin, which will deteriorate its appearance, making it look worn. But that could be a good thing for some people.
Source: Moto Maker