Motorola Moto G to update to Android Lollipop in the following weeks
Moto G is Motorola's best-selling low-level smartphone at the moment, and it seems to be a lucky device as well, since it is one of the first on the market to get the update to Android Lollipop 5.0. The update release notes document shows Moto G in its list of updated devices, which means the actual update is closer than you thought. But first, some will get the soak test as not everyone gets the update instantly.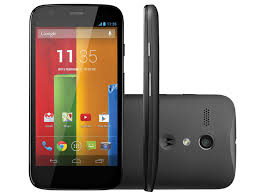 A most interesting aspect of the update is that Moto G will not sport the vanilla Lollipop experience. You will find Motorola apps to go with the update as well.
As it happened last year, when the Moto family received the KitKat update just a few weeks after the Nexus lineup release, this year the new Moto family is getting the upgrade to Lollipop 5.0.
In the next two weeks you can be sure that your Motorola Moto G (if you have one) will get its due update.
Source: Slashgear