Motorola deal of the week: buy a Moto X 2014 Pure edition and you get a 3G Moto E until March 24th
Motorola
is doing good trying to get more customers and now, for every Moto X 2014 Pure Edition you buy, you get a complimentary 3G Moto E. Hurry up though, the deal only stands until March 24
th
. 3G Moto E is a great phone to give to someone, especially to family members or friends who need a starter phone or a secondary phone, if that's still a thing.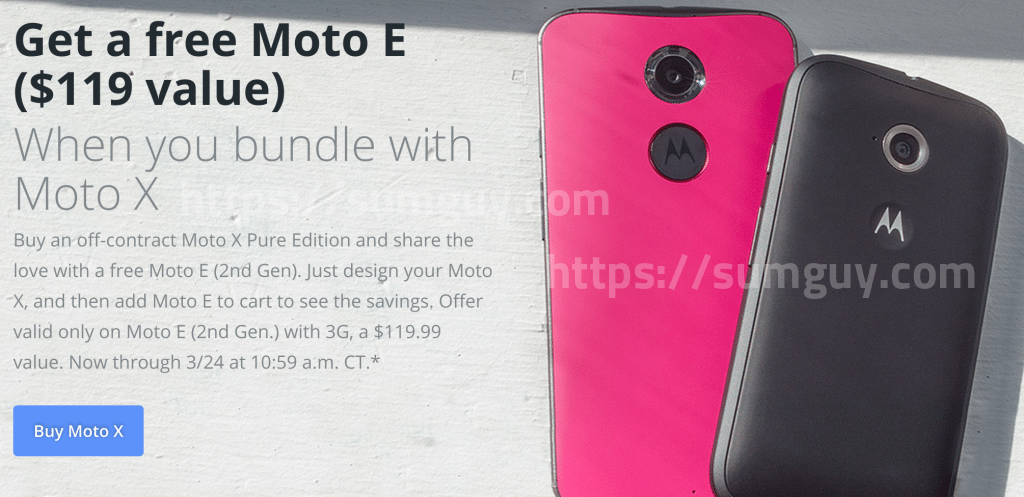 This deal brings you $119.99 in savings, as you would only pay $499.99 for the Moto X Pure edition. You will have to buy the phone off-contract though, as no carrier version is eligible for this deal. The savings appear when you add both devices to your cart.
This deal stands until 10:59 CT on March 24th, so hurry up before Motorola pulls the plug.
Source: Motorola