Moto X Play review – mid-range octa-core device with 21MP camera
Motorola Moto X Play is finally out and we can tell you all about it. It was launched in India where it sells for 18,499 rupees, which makes it the cheapest phone with a 21MP camera and the promise of at least 25 hours of battery. The device looks pretty good and has very interesting specs for its price.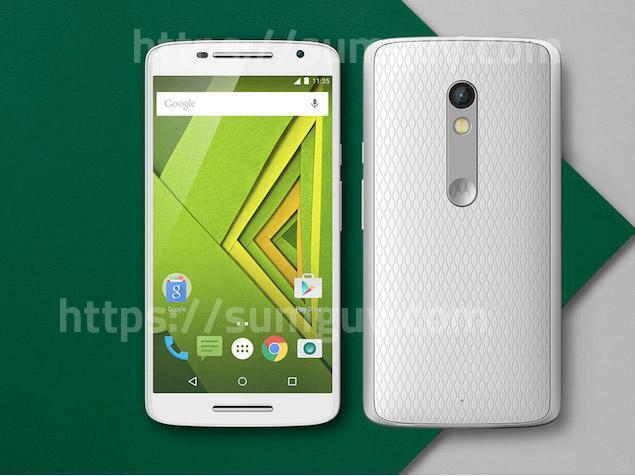 The new Moto X will be one of the first devices to get Android M when it comes out, as Motorola officials admitted in an interview. The older Moto X versions will be left behind as time goes by.
Moto X Play: what is it all about?
This smartphone is actually the little brother of Moto X Style, as it takes everything from the device and shrinks it up a bit to match the price. It has a 5.5-inch Full HD screen at 403ppi and it packs a Snapdragon 615 processor plus an Adreno 405 GPU.
The biggest difference from the Moto X Style device is the slightly bigger screen of 5.7-inch Quad HD at 1440 x 2560 pixels, but it is accompanied by the better processor as well.
That being said, let's get down to business to what Moto X Play is all about:
5.5-inch 1080p Full HD display with Corning Gorilla Glass 3 ad 403 ppi
1.7GHz Snapdragon 615 octa-core plus an Adreno 405 running at 550 MHz GPU
2 GB of RAM
16 or 32GB of storage
3630 mAh battery
32MP rear camera with 1080 HD video recording and an f/2.0 aperture
5MP front camera
4G LTE
NFC
Bluetooth 4.0.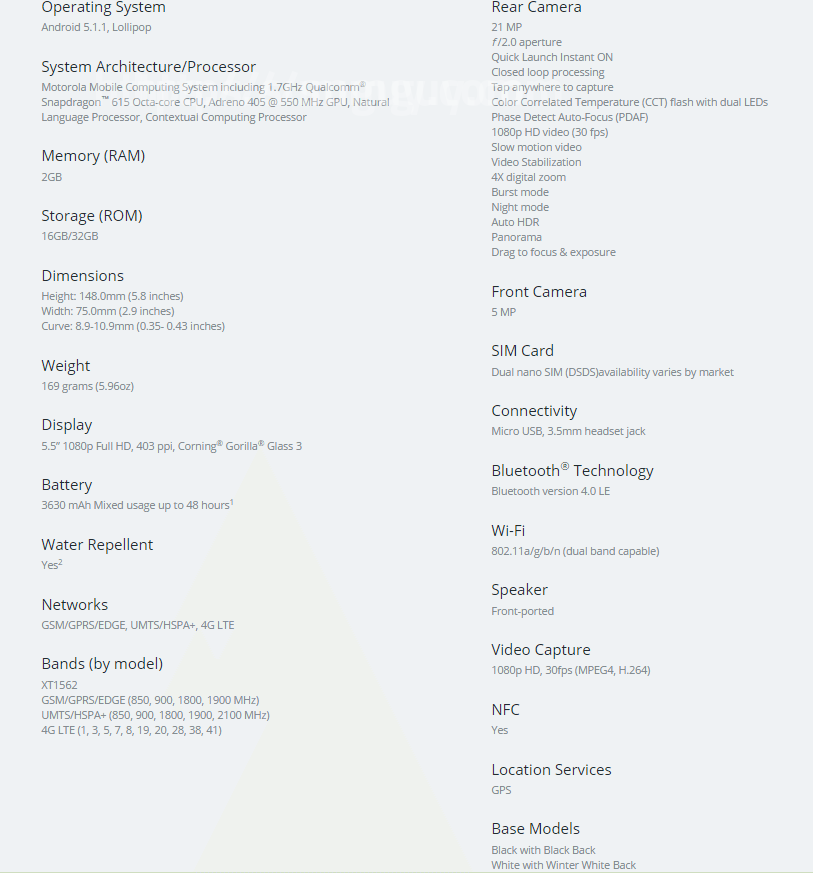 Moto X Play will be available in black and white versions with a twist we will talk more about. When it comes to customizing the look of your device, it is all rather clean and clear because you can only choose from a white or black front, and a different set of brightly colored panels with eight different trim finishes. Gone are the days when you could choose three bright colors to clad your smartphone in at the same time… at least for now.
The battery is worth mentioning twice because it is a very large cell advertised as a power-plant that allows you to use your smartphone for at least 30 hours before having to charge it again.
The device is aimed at the mid-range market and it could compete well with OnePlus 2, Honor 6 Plus and Alcatel OneTouch Idol 3.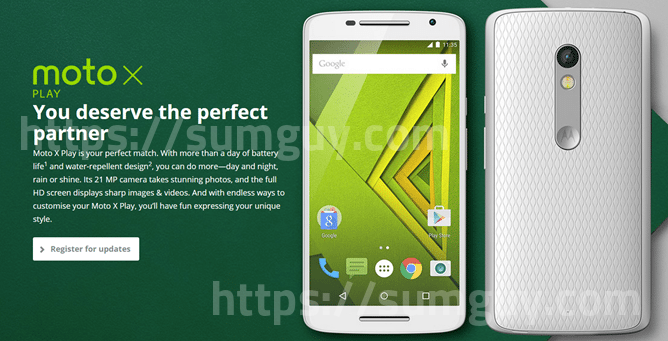 The display is sharp and has vivid colors, but it also gets very bright when you need it and it goes darker when you don't need that brightness. Even if it has an LCD display, Moto X Play does render the colors pretty well and it does not blend in colors or make tinges pop out. You can even choose between two display modes, normal and vibrant. The first pops out realistic colors whereas the second enhances vibrancy and color saturation.
Camera
If Moto X Play has something great it is striving to offer, it would be that 21MP camera. It is much bigger than the regular 13MP for the flagships of the year and it also has an f/2.0 aperture, making it, at least in theory, good at shooting in low light conditions.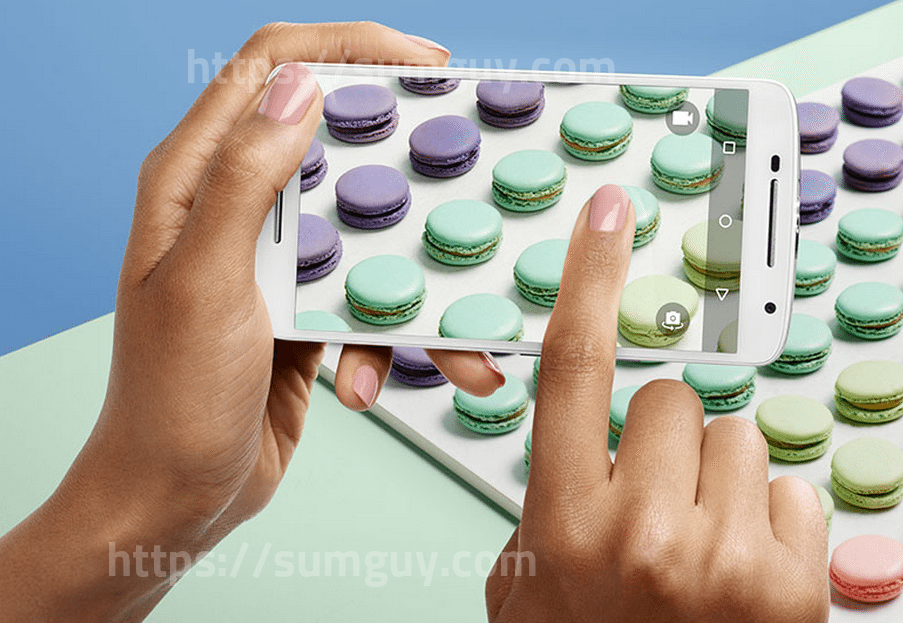 Under the camera you will find a color correlated temperature (CCT) two-tone flash that will allow you to capture soft skin tones without causing photo disruption or blow-outs. The camera is very good in capturing static images, but it does struggle somewhat when capturing pictures in movement or in low light (despite its setting).
Conclusion
Moto X Play is one of the mid-range devices you could really use on a daily basis. With a good display, great battery life and a detailed camera that works decent in all conditions, you can be sure that this Motorola device adds to the continuous improvement of Motorola's devices.
The smartphone will sell for around $200-$300 when it launches in the US and around £300 in UK.
If we are to nitpick, we would choose the camera troubles in low light conditions, the performance issues due to the slower processor (slower compared to what flagships use) and the lack of a turbo charger (although the device has Turbo charging) as the biggest flaws for this device.