Moto X from Verizon gets Motorola official unlock bootloader support
Motorola recently offered official bootloader unlock to all of its Moto X devices, but some carrier variants have been less than compliant with the order. Verizon and AT&T have blocked the process in the past but now, Verizon's 2014 Moto X made it to the list of unlockable phones.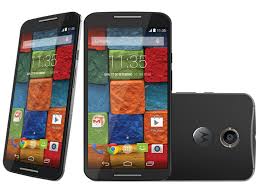 Motorola is not updating the carrier phones anymore so an unlocked bootloader will help you and your device get a Marshmallow ROM on it. It is sad that Motorola is not taking care of its older devices anymore, but at least it is giving you an option to do it yourself.
How do I unlock the Moto X?
In order to unlock the bootloader from the Verizon 2014 Moto X you will have to → run an ADB command and you will get a code → You put that into the Motorola online tool → it will give you a code to use as a fastbot command → that will ultimately unlock the smartphone.
Of course, don't forget that there are risks involved and your phone may end up bricked if something goes wrong. Proceed at your own risk.
Source: Motorola via AndroidPolice