Minecraft: Story Mode goes live in mid-October!
Minecraft: Story Mode will go live in episodes, as Telltale Games has already accustomed us with its previous hits The Walking Dead and Game of Thrones. The news of a mashup between Mojang and TellTale in the production of a story-driven game made every fan of the game giggle and hype. Now we know exactly when the game goes live and who can play it first.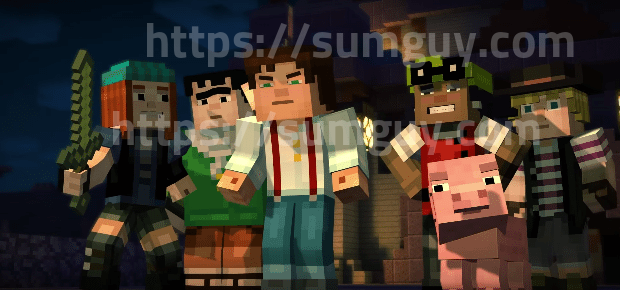 Minecraft: Story Mode will be broken up in episodes and the first of one of the bunch will be The order of the Stone. It will launch on October 13th and it will be followed by four other episodes at first. The game will also be available for Android devices, just like other TellTale Games properties. It appears that Mojang really hit the jackpot with this game, even if most mainstream gaming medias are poking fun at it.
Details regarding the Minecraft: Story Mode game
When you start the game you can choose to be a male or female named Jesse and you start an adventurous journey that goes through all of the important and knowable Minecraft worlds like the Nether, the Overworld, the End and more. As usual, something went wrong in the universe and you have to save everything before it's too late.
We are more than ready for a new adventure where our decisions matte and our choices have meaning. Bring it on, Minecraft Story mode!
Source: Androdicommunity