Microsoft Lumia phone to launch in February – possibly the last one
The future of Microsoft Lumia phones is almost in-existent at the moment, since Microsoft announced it will be introducing a different and more effective smartphone portfolio. But before an age is over, we may still have two devices to see, and they will be announced in February.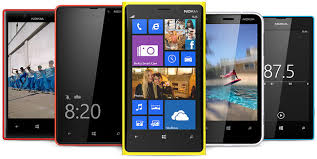 Windows Central reports that the company is going to unveil a Lumia 650 phone next month. This device is supposedly aimed at the business market, and the specs are nothing to drool over either.
Lumia 650 specs:
5-inch display
1GB of RAM
8GB storage
8MP camera.
The specs and numbering indicate that the smartphone is a budget Windows 10 device. Reports suggest that this is the last Lumia phone and that the focus on Microsoft devices will be placed on Surface phones next. Microsoft is reportedly keeping a consistency to its design across lines, but we are not sure if Surface will be a total rebrand for Lumia or if it is a different project altogether at this point.
Source: The Verge