Microsoft display dock announced – connect your phone to a desktop!
The Microsoft display dock was announced yesterday and it appears that your mobile gadget world may become easier to manage. The Continuum dock, as the device was first named, is a hardware adapter that will let you use your smartphone as a desktop Windows PC complete with peripherals such as keyboards, mice and a huge desktop if you want.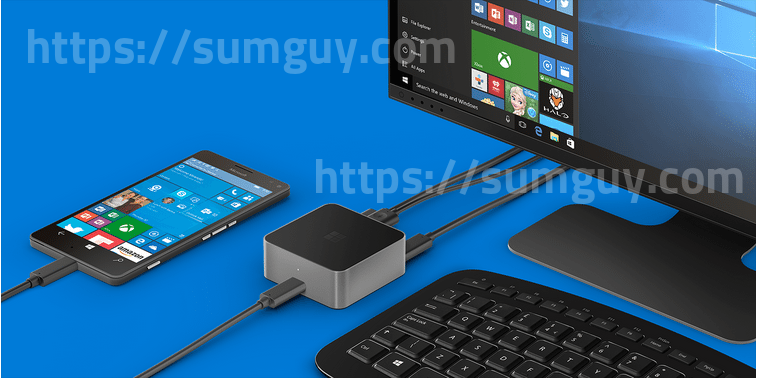 The new Microsoft display dock has three USB ports, including a USB Type-C one, and HDMI and a DisplayPort. You can use a USB drive with it if you want. The Continuum dock looks just like a Windows 10 PC software-wise, and it has a tweaked task-bar plus a signal bar at the top where you can also check your battery and time info.
Source: the Verge