Magic Touch: Wizard for Hire – the Android app of the day
If you like pretending to be a wizard saving the world and you don't mind some in-app purchases, you will be happy to try Magic Touch: Wizard for Hire. This little arcade game can take up a few hours of your life before getting bored or annoyed by the in-app purchases, but hey, magicians need money too, right?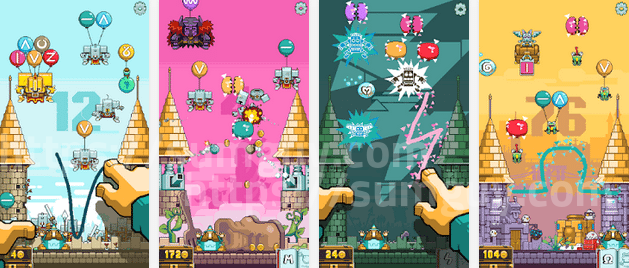 The goal in this adventure is to keep enemies from landing on your castle for as long as you can and in order to complete that goal you have to pop their balloons. The balloon transportation method is a bit odd, but it works in the mechanics aspect because each inflated sphere has a symbol on it and you can break it if you spell the symbol in the air with the magic of your finger. You will have to be pretty fast to keep those mean guys away from your safe residence.
Each session rewards you with coins you can later use to learn new spells that in turn help you defend the castle for longer periods of time. The in-app purchases offer you more coins and the main in-app purchase that rids you of ads is $3.
[googleplay url="https://play.google.com/store/apps/details?id=com.nitrome.magictouch"]