LG V10 to start shipping in the US, China and Hong Kong this week
LG V10 will begin shipping this week in the US, China and Hong Kong. The latest LG smartphone will begin shipping this week and it chose the biggest markets to start spreading its love around. Other markets will get the device later, throughout the fourth quarter of 2015: other markets in North America, Latin America, Asia, Europe and the Middle East.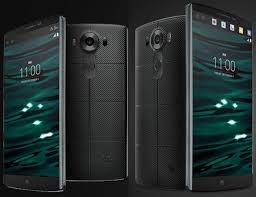 LG V10 shipping does not mention much else apart from launching this week, but availability of the device will indeed be announced locally. Starting November 6, you will be able to buy one of LG's smartphones at AT&T in the US, so the other US carriers have to be launching the device close to this date. You can already pre-order on Verizon, T Mobile and AT&T. Below you can check out the official press release for more info:
[box type="shadow"]LG V10 "ULTRA-SMARTPHONE" TO BEGIN SHIPPING IN KEY MARKETS WORLDWIDE
LG's First V Series Phone Delivers Enhanced Multimedia Capabilities and More
SEOUL, Oct. 30, 2015 ― The LG V10, the newest smartphone from LG Electronics (LG) developed with creativity in mind, will begin to reach customers worldwide starting this week. The "ultra-smartphone" will make its debut in the United States, China and Hong Kong, followed by key markets in North America, Europe, Asia, Latin America, the Middle East and the Commonwealth of Independent States throughout the fourth quarter.
LG's first V Series smartphone was designed to provide a rich multimedia experience for today's socially savvy consumers. The LG V10 offers distinctive new features such as a Second Screen, Dual Front Cameras and Manual Video Mode to make both consumption and creation of multimedia content as seamless as possible. Featuring LG's signature removable battery (3,000mAh) and microSD card slot, the LG V10 has the distinction of being the first smartphone to meet SanDisk's guidelines for Extreme Photo-Imaging Capabilities (EPIC) to distinguish exceptional photography and video experiences in smartphones.
As an advanced multimedia smartphone, audio quality was also given top priority consideration. The V10 plays back high-definition music via its 32 bit Hi-Fi DAC by ESS Technology, a first in a mobile device. It accomplishes this by up sampling standard-definition audio files to 32 bit Hi-Fi format. The supplied Quad Beat 3 earphones were developed in partnership with AKG Acoustics, the European manufacturer of high-end headphones, microphones and audio systems for professionals. With the latest version of LG's Quad Beat earphones, the V10 users can enjoy richer low sounds and clearer high sounds.
Other notable highlights of the LG V10 include:
Second Screen, an "always-on" display above the main 5.7-inch QHD IPS Quantum Display, enhances the V10's productiveness without impacting battery life
Dual Front Cameras with two separate lenses can capture standard 80 degree selfies or undistorted wide angle shots of 120 degrees
Manual Video Mode creates professional-quality videos by adjusting options such as shutter speed, frame rate, ISO, white balance and focus even while recording
Resilient Dura Guard frame composed of SAE grade 316L stainless steel and Dura Skin firmly secures the display to protect the phone from hard bumps and tumbles
Earlier this fall, LG embarked on a partnership with actor, writer and director, Joseph Gordon-Levitt and his Emmy Award winning production company HitRECord to support the development of creative content. The innovative collaboration builds upon LG's ambition to celebrate and support creators across the world. Specifically, the efforts include the creation of a television commercial in the United States and a short film focused on the In-Between Moments which "happen all throughout the day and can be beautiful, or spontaneous, or fleeting ― but they give life its texture."
"Designed from the ground up primarily as a multimedia smartphone, the LG V10 is the ultimate device for the sharing ecosystem," said Juno Cho, president and CEO of the LG Electronics Mobile Communications Company. "Consumers have been waiting for a true multimedia device that doesn't cut corners. With the V10, we hope to show what smartphones are truly capable of."
Prices and availability dates will be announced locally.[/box]
Source: LG Newsroom