LG unveils new 5.5 inch QHD LCD screen – a real game-changer for the industry
LG is back to work and just announced a new 5.5" LCD screen for its G4. Last year's G3 had a nice 2560x1440p LCD screen with nice sharpness, but that's about it, since colors and brightness were not the best of the bunch. This year's flagship will have it all, as LG says, because a new and improved screen could solve ALL the problems.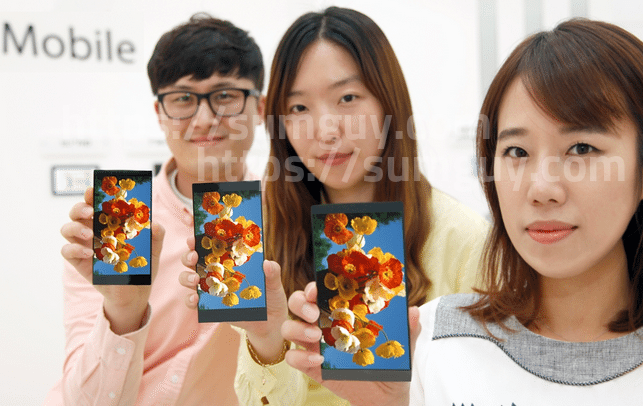 The new screen has the same 1440p resolution at an incredible 538 pixel per inch density. The new LCD screen should have more vibrant colors and 120% sRGB color gamut. The contrast is said to be 50% higher than LG G3's panel and the brightness is improved by 30% without draining more energy.
The new Advanced In-Cell Touch technology increases accuracy and reduces thickness because of its ingenious combination of touch sensors with the LCD. This would make the screen usable even when you'll have water droplets obstructing the view. The smartphone is not expected to be waterproof though.
LG G4 will launch sometime this month, on April 28th, when they will hold the "leathery" event in London, Paris and New York and on April 29th, when the event will take place in Seoul, Singapore and Istanbul.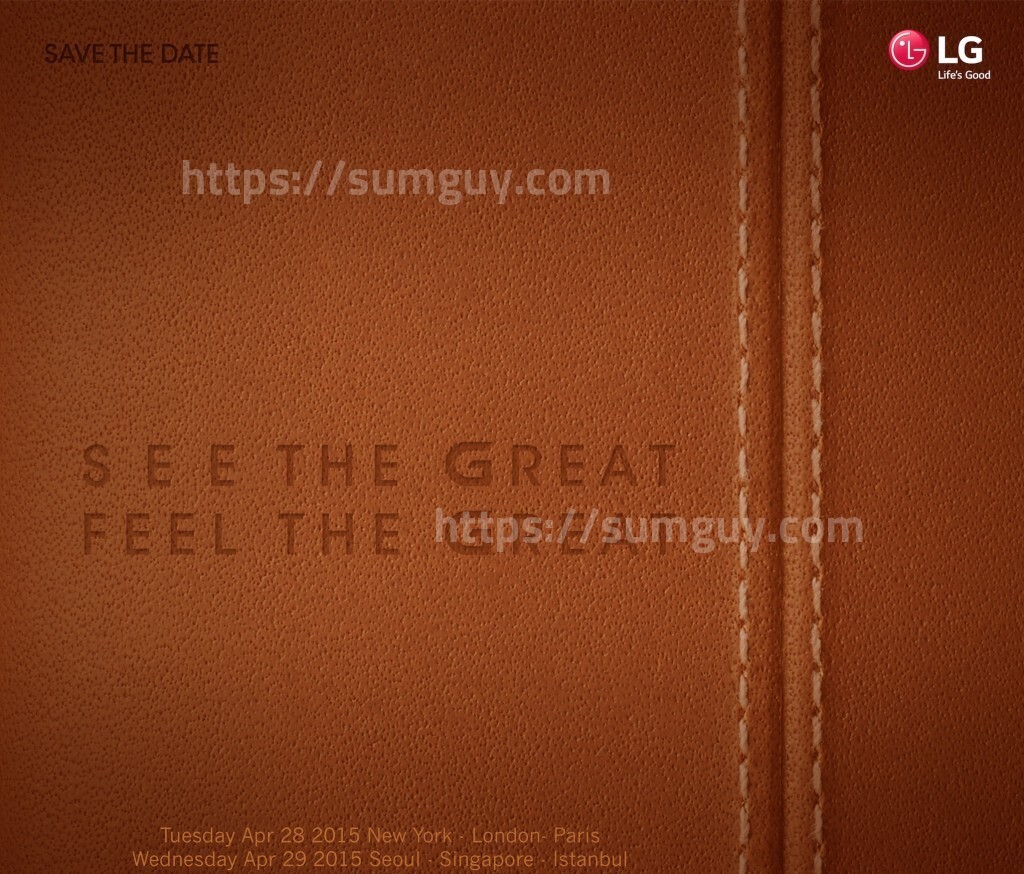 [box type="shadow"]
LG Display Launches 5.5-inch QHD LCD Panel for Smartphones to Achieve
a Quantum Jump in Color Gamut and Brightness
Display incorporates Perfect Touch Sensitivity
Seoul, Korea (April, 3 2015) – LG Display, the world's leading innovator of display technologies, announced today that it has launched a QHD (Quad High Definition) LCD panel for smartphones that represents a quantum jump in terms of key features, including color gamut, brightness, contrast ratio, touch function, power consumption and thinness. The company has started the mass production of the 5.5-inch QHD LCD panel with IPS technology for mobile devices that will be used in LG Electronics' forthcoming flagship smartphone to be unveiled at the end of the month.
The display provides richer and more accurate colors with a 120 percent color gamut, exceeding the 100 percent gamut offered on conventional panels, for mobile devices (based on sRGB*).The QHD display has 1,440 x 2,560 resolution, four times higher than HD resolution (720 x 1,280), and the number of pixels per inch is 538 PPI (Pixels Per Inch) on the 5.5-inch panel size.
The new panel also adopted Advanced In-Cell Touch (AIT) technology which offers excellent touch sensitivity so that it can respond to touch commands even with water drops on the screen. The display boasts advancements in other major image quality features, with a contrast ratio that is 50 percent higher than conventional QHD LCD panels, while the brightness has increased by 30 percent without any increase in power consumption. A brighter screen and higher contrast ratio makes it easier for users to view the smartphone display in bright outdoor conditions.
The company received certification from Intertek, the leading provider of product safety testing and certification, for the superiority of the color gamut, brightness, and contrast ratio in the 5.5-inch QHD LCD panel.
LG Display employed three leading technologies to achieve the superior specifications of the new display: high color gamut LED, Advanced In-Cell Touch (AIT) and photo-alignment.
The high color gamut LED technology provides more accurate colors in red and green by combining a blue LED chip with red and green phosphors instead of combining the blue LED chip with a yellow phosphor used in conventional LED backlights. LG Display has achieved a 20 percent improvement in color gamut with this technology.   
Developed by LG Display, AIT represents an improvement over conventional 'In-Cell touch technology'. Instead of placing the touch panel on top of the LCD, the touch sensor is embedded within the LCD. This results in a slimmer design and an excellent touch response as the thickness of the panel is reduced by eliminating the need for an additional space for touch functions.
The photo-alignment technology uses UV light to form a liquid crystal alignment layer in the display panel, which helps achieve a higher contrast ratio by aligning the liquid crystals evenly to reduce light leakage. The higher contrast ratio contributes to deeper blacks and brighter colors that create a sharper picture quality.
Mr. Byeong-Koo Kim, Vice President of the IT/Mobile Development Group at LG Display said, "The company has maximized the essential display functions for mobile devices from touch to color gamut by using the latest technology and accumulated expertise." He added, "LG Display will continue to develop products that can offer the best user experience not only for smartphones, but also for tablets and notebook PCs." 
*sRGB:  Standard RGB color space established jointly by HP and Microsoft in 1996 for use on monitors, printers and the Internet.[/box]
Source: LG NewsRoom via AndroidPolice