LG launches press invitation to mysterious event
LG just launched an invitation to a mysterious event being held next month in New York. The event will take place on October 1st and it appears that the South-Korean manufacturer really wants you to "save the date".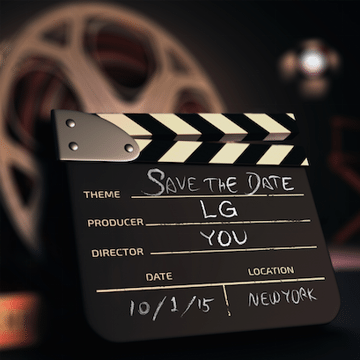 Could this be the day we finally meet the new LG Nexus 2015? or is this the moment we meet a new tablet, an Android wear device or the rumored V10? We will have to wait and see. Speculation is running amok right now, especially since more than one device has been spotted in leaks.
One possibility for an official release can be the LG G4 Note, seen getting certification on TENAA recently. A speculated release date for this device was October 10.
Another possibility is the Nexus 5 or Nexus 5X, that was rumored to be available for pre-order sometime mid-October. The device should have a Snapdragon 808 processor plus a 2700 mAh battery.
LG could bring the G Pad II variations to the US or even the metallic G4 variants, but these are not devices worthy of a full event.
We will have to wait for a little while longer before we actually find out what this event is all about. We are sure that new Android devices await and they will only help the platform grow bigger and bigger by the day.
Source: Android Central