LG Gate to help you encrypt hardware data, use VPN and more
LG Gate is the newest service that the South-Korean conglomerate has launched, and what it actually is is an enterprise smartphone security suite. This solution is aimed at safeguarding private and business data as they can coexist on smartphones. They allow outfits to use bring your own device (BOYD) setups.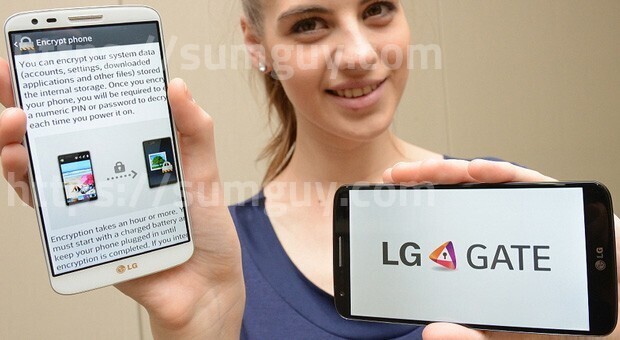 When you use LG Gate, you can encrypt hardware data, use VPN and use the mobile device management features given to you. It is yet unclear if the software will be available for free or purchased, but everything will be clear in a few weeks, when LG G2 finally reaches the US. Below you can read the press release that makes things clearer for us:
[box type="shadow"]LG Introduces Secure, Enterprise-Ready Mobile Platform For Business Sector
Launching on Popular New LG G2 Smartphone, Comprehensive BYOD Solution Boasts Enhanced Features, Superior Security
ENGLEWOOD CLIFFS, N.J., Oct. 2, 2013 /PRNewswire/ — LG Electronics today announced the release of "LG GATE," an enterprise-grade technologies package that simplifies access to and enhances the security of mobile enterprise solutions.
With LG GATE, on-the-go employees can conveniently utilize work resources from any location, while companies can better manage IT security and privacy. Designed to meet the demands of the fast-growing "bring your own device (BYOD) to the workplace" market, this innovative platform will launch first in the United States on the LG G2.
The ultimate BYOD solution, LG GATE leverages the power of the LG G2 to provide a seamless Private & Business Virtualization experience. Users can simultaneously run two operating systems on a single smartphone, enabling them to keep personal and business information completely separate.
In addition to Private & Business Virtualization, LG GATE supports a range of top-notch software and features including Microsoft Exchange ActiveSync, Virtual Private Network (VPN) and Mobile Device Management (MDM). LG has collaborated with major VPN and MDM providers to ensure an optimal mobile environment for business users, anywhere, anytime.
LG GATE also incorporates powerful encryption technology, meaning companies can feel confident that their digitally stored and transmitted resources are protected by the highest level of security.
"With the increasing popularity of BYOD, employees and IT managers alike are demanding improved work solutions for mobile devices," said Dr. Jong-seok Park, president and CEO of the LG Electronics Mobile Communications Company. "LG GATE satisfies the need for both company security and individual privacy, while delivering exceptional business and personal user experiences."
About LG Electronics USA
LG Electronics USA, Inc., based in Englewood Cliffs, N.J., is the North American subsidiary of LG Electronics, Inc., a $45 billion global force and technology leader in consumer electronics, home appliances and mobile communications. In the United States, LG Electronics sells a range of stylish and innovative mobile phones, home entertainment products, home appliances, and air conditioning systems and energy solutions, all under LG's "Life's Good" marketing theme. LG Electronics is a 2013 ENERGY STAR® Partner of the Year. For more information, please visit www.lg.com.[/box]
Source: LG Newsroom