LG G4 from Sprint preorder available – get it in stores starting June 5th
LG G4 is on its way to Sprint. You will get it at this US carrier starting June 5th and you will (only) pay $600 for it. You can already pre-order such a device from Sprint's site and you can choose a leather black or plastic gray cover.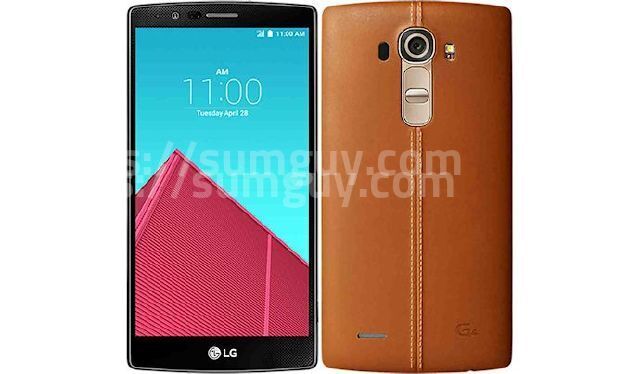 Just in case you decide to buy an LG flagship from now until June 21st you also get an extra battery, a MicroSD card and a charging cradle for free.
The device sells for $600 full price or $200 with a two-year contract ($18 a month with Sprint Lease or $25 a month for 24 months with Sprint Easy Pay.
LG G4 gives you a Snapdragon 808 processor plus 3GB of RAM, a 16MP rear camera and a curved 5.5" display, all powered by a removable 3000 mAh battery. You won't escape LG's own included software.
You have only two more weeks to decide if you want one, or you can buy a G4 whenever you want, but you know, you won't get any more free stuff with it.
Press release:
[box type="shadow"]OVERLAND PARK, Kan.–(BUSINESS WIRE)–The highly anticipated LG G4™, boasting an impressive collection of photography tools, will be available in all Sprint (NYSE: S) sales channels, including Sprint Stores, Telesales at 1-800-SPRINT1 and www.sprint.com, beginning on Friday, June 5. Offered by Sprint in two color options, Metallic Gray and Genuine Leather Black, LG G4 is an ideal gift for Father's Day or graduation.
Sprint offers more purchasing choices for today's most popular smartphones and tablets than any other U.S. carrier including:
Sprint Lease: LG G4 will be available through Sprint Lease for $0 down at signing and $18 per month. With Sprint Lease, qualified customers pay zero out of pocket at lease signing for their smartphone1.
At the conclusion of the lease period, customers in good standing have several options, including returning the LG G4 and leasing another device or purchasing it.
Sprint Easy PaySM:Well-qualified buyers can purchase LG G4 with $0 down (plus tax), no finance fees and 24 easy monthly payments of $25 (SRP: $600; excluding taxes; service plan required).
Purchase LG G4 for $ $199.99 with a two-year agreement.
Purchase LG G4 for $599.99 without a contract.
Customers have the option to add a $10 early upgrade charge to Sprint Lease or installment billing payments. With this option, customers can turn in their device and enter into a new Sprint Lease or Sprint Easy Pay agreement after just 12 consecutive payments.2
Pre-order begins online today www.sprint.com/LGG4. For a limited time, customers purchasing LG G4 can receive a second 3,000mAh battery, a 32GB memory card and a convenient battery charging cradle by mail from LG for a savings of more than $100.3
Stuck in a contract with another carrier? Sprint will pay whatever it costs to switch, including early termination fees and remaining payments on the phone installment plans – no matter what is owed. Customers simply need to switch to Sprint and turn in their current phone. Sprint will refund the switching costs within approximately 15 days of successfully completing the online registration and providing a bill that shows the early termination charge or device balance due.
Take Photos from Amateur to Professional Quality
Customers can easily create and print professional-looking photography with the new LG G4. Two robust cameras takes selfies to a new level and make it easier than ever to capture life's most exciting moments. LG G4 offers a 16 megapixel rear-facing camera with F1.8 aperture and an 8 megapixel front-facing selfie camera along with the following shutterbug-favorite features:
Manual Mode provides DSLR-like capabilities to adjust shutter speeds, ISO, white balance and more, with the ability to preview the photo before you snap the picture.
Laser Auto Focus technology allows you to take exceptionally fast photos so you never miss an opportunity to capture the moment.
Color Spectrum Sensor captures images with accurate and bright colors limiting white balance distortion.
Fast shutter speed gives more stabilization and excellent quality pictures in low light with incredible detail.
Take LG G4 on all your summer adventures with the ability to create production quality prints at 11″ x 17″ with 300dpi.
Following a multiyear overhaul, the Sprint network now provides significantly better call quality and faster data speeds in more places than before. Sprint has received a total of 104 first-place (outright or shared) RootScore® Awards for overall, reliability, speed, data, call, or text network performance in the 77 markets measured to date in the first half of 2015.4[/box]
Source: BusinessWire