LG G4 confirmed for the LG event held on April 28th
LG's newest flagship, LG G4, will be launched at the event held on April 28th as they confirmed today via invites to the press. Today is also the day when its previously disclosed name was confirmed along with the new camera with f/1.8 aperture lens and the new software named LG UX 4.0.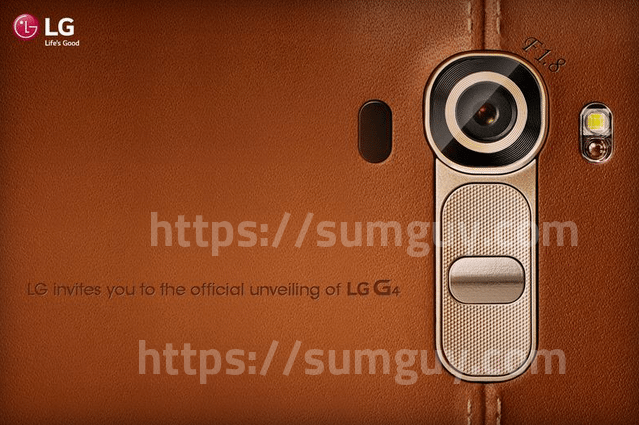 The new LG flagship comes a year after LG G3, which was received very well last year because of its spec list with a high-resolution display that sadly didn't manage to live up to real-world expectations.
We will have to wait a few more weeks before we find out if this device's execution is better than the previous model and if it will live up to expectations.
Source: Theverge