LG G Vista 2 – mid-range smartphone with bigger screen and a stylus
LG G Vista 2 is a stylus-packed smartphone announced by the South-Korean OEM that is supposed to attack the mid-range market this winter. This is the bigger yet weaker flagship version released earlier this year and it is dedicated to people who want a good LG but can't pay the full flagship price. In the US the device will be sold exclusively by AT&T and it will have a stylus.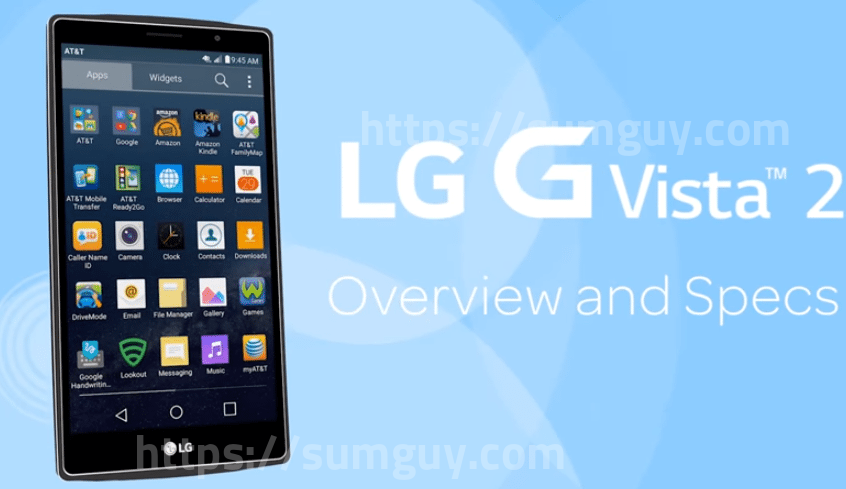 This year's LG G Vista 2 has a 5.7" display powered by a Snapdragon 617 processor, 2GB of RAM, 16GB of internal storage, a 13MP rear-camera and a microSD card. All of these specs are powered by a 3000 mAh battery. The device is coming out with Android 5.1 sadly, so no Marshmallow yet.
G Vista 2 is a step down from the 2015 flagship, LG G4, which sports a Snapdragon 808 processor, plus 3GB of RAM, and a 16MP camera. The QHD display is, of course, replaced by an HD one, even if it is 0.2" bigger in the case of the Vista 2. Do not expect the same sharpness or resolution though; technology is complicated as is, and a cheaper device will not have the same hardware as a much more expensive one.
https://www.youtube.com/watch?v=gie_6GDc0Rc
LG G Vista 2 is not a cheap smartphone nonetheless, as buying one of these in the US will require you to pay no less than $450. You can also sign a two-year contract with AT&T and put down $50 to get one of these for cheap if you want.
Official press release:
[box type="shadow"]LG G Vista™ 2 Exclusively Available From AT&T On Nov. 6
DALLAS, Oct. 26, 2015 /PRNewswire/ – On Nov. 6, you can buy the all-new LG G Vista™ 2, only fromAT&T1. Running on the nation's most reliable 4G LTE network2, the G Vista 2 combines a 5.7-inch full HD IPS display with a sleek new design.
The LG G Vista 2 is a follow up to the popular LG G Vista and is the latest exclusive smartphone from AT&T. Its new design boasts a 5.7-inch full HD IPS display, curved back, and an embedded stylus for handwriting recognition and enhanced creativity. The Qualcomm® Snapdragon 617 Octa-Core processor and Dual Window mode lets you multitask effortlessly with split screen viewing.
Additional Key Features:
Cameras: 13MP camera with advanced Color Spectrum Sensor and Laser Defined Auto-Focus provides fast, accurate white balance and low light performance. With Gesture Shot and Selfie Light, the 5MP front-facing camera helps you take amazing selfies.
Processor: Qualcomm

®

 Snapdragon 617 Octa-Core processor, combined with 2GB of RAM optimized for speed and efficiency.
Storage: 16GB on-board storage and compatible MicroSD cards

3 

of up to 32GB.
Battery: Don't put your life on hold to charge. The 3000mAh removable battery helps power you through the day.
Operating System: Android™ Lollipop 5.1.
You can buy the G Vista 2 in Metallic Grey from AT&T for $0 down on AT&T NextSM244 18, and 12:
Next 24 (30 months)

Next 18 (24 months)

Next 12 (20 months)

Two-Year Commit

5

$14.97

$18.71

$22.45

$49.99
[/box]