Jaybird reveals Freedom and X3 Bluetooth earbuds for Q2 and Q3 of 2016
Jaybird recently revealed Freedom Wireless and X3 Bluetooth headphones. Bluetooth technology has been around for decades now but we still find it hard enough to discover the best wireless headphones to work with our specific needs. One of the better brands when it comes to wireless headphones, at least the sporty variety, is Jaybird. The company is now showing off its most prized possessions, a pair of Jaybird Freedom – a new design of headphones – and Jaybird X3, the reviewed version of the recent X2 headphones.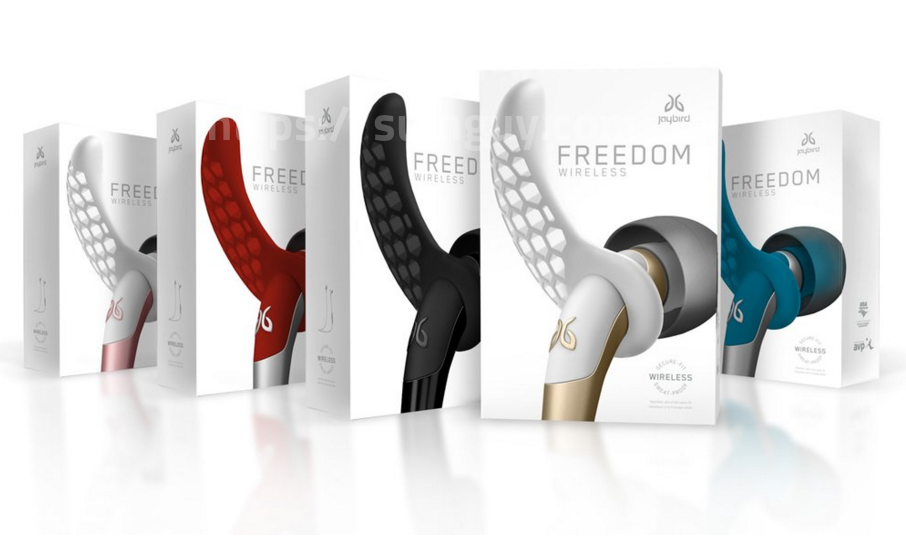 Freedom earbuds are meant to be less obtrusive and and smaller than other similar accessories. The buds are connected with a wire and the speaker modules are very small, which means they should be very comfortable for people with small earlobes. You also get memory foam tips and some ear fins to help you with comfort as well.
Jaybird says that the Freedom buds should last for eight hours of straight listening and you get an in-line metal remote to go with them. They will not be cheap though: the buds launch in Q2 2016 and they cost $199.15. You get five color options to choose from.
Jaybird X3 is a more conventional pair of headphones with a "SignalPlus" Bluetooth antenna that should keep a connection more stable when you are outdoors. You also get noise cancellation, trademarked earfins and a sweat-proof design. Even if they are a bit larger, these buds have a shorter battery life of about 7 hours. They also have an in-line remote and you will need a separate app on iOS or Android to access the equalizer and other options. The X3 will cots $149.95 and they will become available in Q3 2016 in the same five color options as the previous model.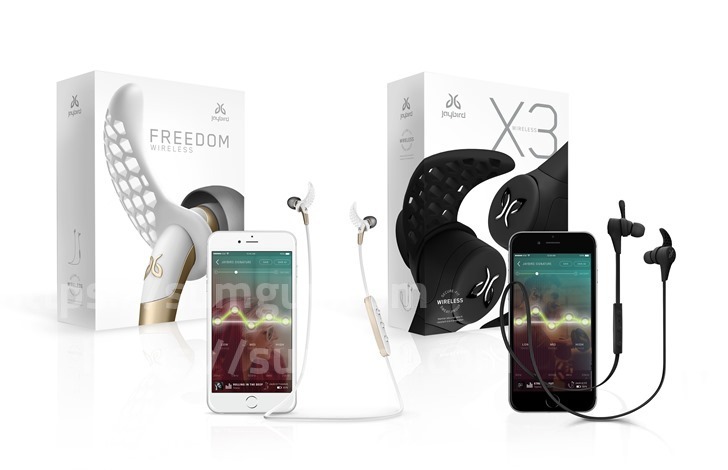 PRESS RELEASE:
SALT LAKE CITY, Jan. 5, 2016 (GLOBE NEWSWIRE) —SPECIAL TO CESPremium active lifestyle brand, Jaybird, today announced the addition of Freedom and X3 to its growing line of high-end sport earbuds. Jaybird Freedom and X3 are the first wireless sport earbuds to include a customizable sound profile that moves with the user from device to device, and will be available in Q2 and Q3 2016, respectively.
Jaybird Freedom
The micro-sized, secure-fit Jaybird Freedom are the company's most advanced Bluetooth earbuds ever. The most notable feature of Freedom is its patented tapered step-down design, ensuring a comfortable, secure fit in any ear size. These sweat-proof premium metal buds fit perfectly in even the smallest of ears and come with Comply™ memory foam tips, as well as enhanced comfort ear fins to ensure a secure fit. Its passive noise isolation drowns out ambient noise to enhance the sound quality customers have come to expect from Jaybird's audio line.
With its new, patent-pending Jaybird MySound app — available for Android and iOS — users can now customize their equalizer settings, which are then automatically synced to Freedom, creating a unique sound profile that is saved on the buds no matter the music device they're paired with — a first for the wireless sport earbuds market.
Freedom provides users with eight hours of playtime — four hours in the buds and an additional four hours with the included charging clip — for worry-free listening throughout the day or a week's worth of workouts. Equipped with Bluetooth 4.0, Freedom can be paired with up to eight devices, and its inline metal remote gives users complete control over their wireless music with volume buttons and allows for phone calls with its built-in microphone.
Freedom will be available for $199.95 and come in five beautiful color metal options — Carbon (black on black metal), Blaze (red on silver metal), Ocean (blue on silver metal), Gold (white on gold metal), and Blush (white on rose gold metal).
"Freedom combines fashion and sport into the smallest and most elegant wireless earbuds we've ever designed," said Rene Oehlerking, Jaybird's CMO. "The product is both gorgeous and versatile and is designed to be the only buds you'll ever need for fashion, fitness and work. Freedom takes a huge step forward in wireless earbuds innovation by giving users the features of premium over-the-ear headphones in a micro-sized, in-ear package."
Jaybird X3
The successor to the wildly popular Jaybird X2, these secure-fit sport Bluetooth 4.0 buds also feature the proprietary Jaybird MySound app, which gives users complete control over their sound profile by allowing them to customize the EQ settings, and like Freedom automatically syncs on the X3 hardware. The seven-hour battery allows users to enjoy a week's worth of music during workouts on a single charge, and Jaybird's proprietary SignalPlus™ antenna architecture allows for a stronger signal resulting in skip-free music listening in outdoor environments.
Featuring the same powerful award-winning Jaybird sound, the X3 includes passive noise isolation technology to enhance sound quality. Sporting a smaller hardware profile than its predecessor, the new sweat-proof buds also incorporate the X-Fit™ system as well as enhanced comfort earfins to give users an even more secure fit during the hardest of workouts. The inline remote allows for easy wireless music and call control, and its Voice Prompts let you know when you've successfully connected X3 or turned the device on or off. At launch, X3 will retail for $149.95 and be available in five colors — Blackout (black), Alpha (military green), Road Rash (red), Dune (tan), and Surf (blue).
"Jaybird has always prided itself on delivering world-class sound, and the MySound app in both the new X3 and Freedom will give users audio control like they've never experienced in a wireless sport earbud," continued Oehlerking. "We're excited to give users full musical freedom to crank up the bass or fine tune for that perfect acoustic sound. "
Jaybird Freedom and Jaybird X3 will be featured at the 2016 Consumer Electronics Show (CES), January 6-9, 2016, at booth 21060 (South Hall). For more information about Jaybird, visitwww.JaybirdSport.com.