iPhones Bendgate situation cleared – see the most durable phones on the market
iPhones are always controversial devices because they are always targets to puns, mock commercials and slamming at their launch. This time the new iPhone 6 models are "victims" in a scandal entitled #Bendgate. Why it is named so, you ask? Because of a recent viral video where a guy is bending an iPhone 6 Plus with his bare hands and the device seems to work very well after that. Other photos of the same bending technology seem to show an iPhone 6s, but were not confirmed yet.
Although the media and social media exploded with memes and speculations regarding iPhone 6 Plus' super bending powers, Consumerreports wanted to see just how bendable the device is and they even compared it with other devices, including Android flagships launched this year. The test implied an Instron machine, the new iPhones, the old iPhone 5 and the likes of LG G3, HTC One M8 and Samsung Galaxy Note 3. The phones were supported on two points on each end and the middle was struck with an increasing force.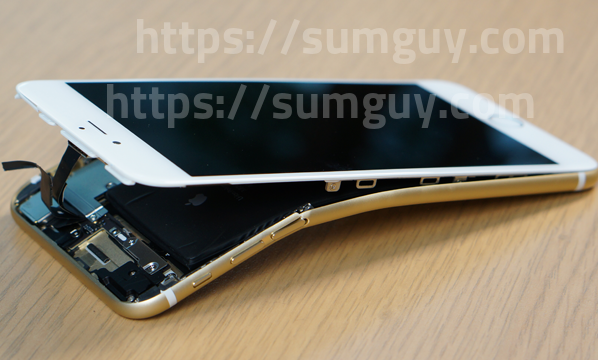 It appears that all phones are pretty solid and they started to break at 90 pounds of applied force (HTC M8), whereas the new iPhone 6 and 6 Plus cracked at 100 and 110 pounds respectively. The most resistant devices are the Apple iPhone 5 and Samsung Galaxy Note 3, which splintered their screens and stopped functioning under the applied force.
During the test, LG G3 and Samsung Galaxy Note 3 were the most durable because they recovered from each step up in force without marks, while still functioning. Below you can see some photos of the crushed phones, courtesy of ConsumerReports.org.
Source: ConsumerReports
[wdsm_ad id="1484″ class=" " ]