iPhone 6S and iPhone 6S Plus were announced today at Apple's event. As expected, Apple did launch the S versions for this spring's devices and not a next generation device. The general media opinion is that these are awesome devices, but are they really, especially when compared to other flagships of 2015?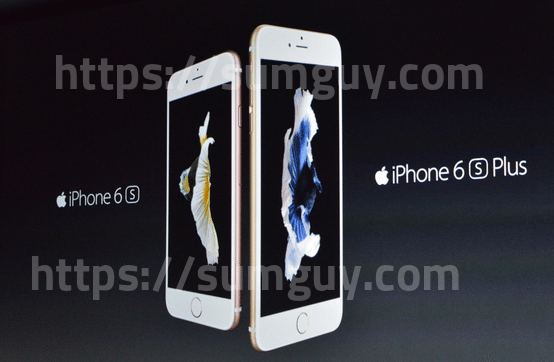 Here is what these devices really look like, technically speaking:
iPhone 6S specs:
4.7-inch 1334 x 750 IPS LED screen
A9 processor
16/64/128 GB storage
12MP rear camera f/2.2 aperture
5MP front camera
front button for the fingerprint scanner
iOS 9.
iPhone 6S Plus specs:
5.5-inch 1920×1080 IPS LED screen
A9 processor
16/64/128 GB storage
12 MP rear camera f/2.2 aperture
5MP front camera
iOS 9
fingerprint scanner on the front button.
Both devices will be available on multiple US retailers and in other countries starting September 25th.
Now comparing the iPhone 6S devices to other flagships, they don't fare really well, considering that Google's, Samsung's and LG's flagship have much bigger screens at significantly better resolution. Galaxy Note 5, Nexus 6 and LG G4 all have 2560×1440 resolution with screens of respectable sizes: 5.7 inch for the Note 5, 5.96 inches for Nexus 6 and 5.5 inches for LG G4.
We can't really compare the processors, since Apple works with A9 proprietary chips while Samsung uses its own Exynos 7420 one, but Nexus 6 and LG G4 are really close with their Snapdragons 805 and 808.
Other smartphones offer different storage options of 32/64 GB and have from 2 to 4 GB or RAM. All of the other flagship smartphones already on the market offer better primary camera sensors, using mostly 16MP cameras, with the lower exception being 13MP for the rear camera by Nexus 6. Secondary cameras are a totally different thing, ranging from 2MP to 8MP sensors.
The different part from iPhones and Android phones is you can already get these Android smartphones but you will have to wait for a few days before being able to get your grubby little hands on an iPhone 6S or 6S Plus.