[I/O] Android M gets new RAM manager that shows average and maximum memory usage on every app
Android M is going to change things once again for the community by offering granular control over various actions such as monitoring RAM consumption. Android is pretty good at managing its memory but it does not show you exactly what is going on inside that mobile device of yours. Starting with Android M Developer Preview things are going to change in the sense that the screen gets more informative readouts regarding recent RAM usage on a per-app basis.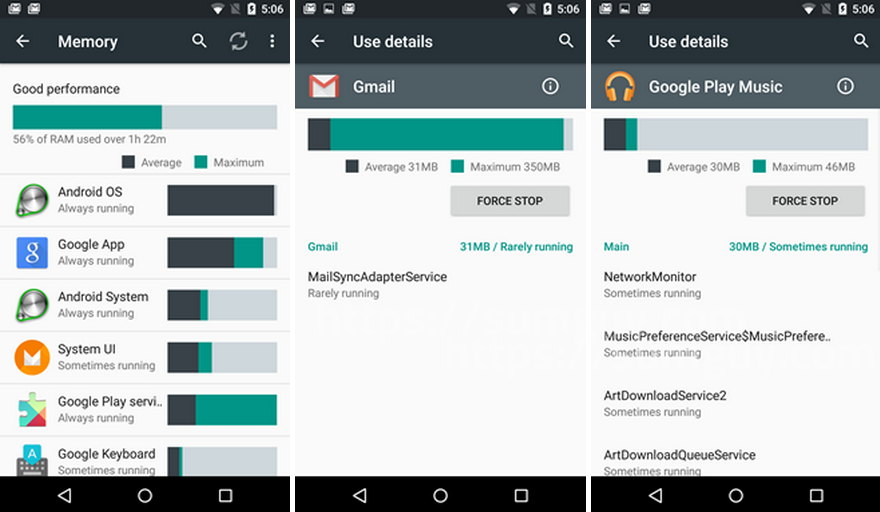 In order to get to the RAM manager on the Android M you have to get to the main Settings menu and tap Apps and then the hamburger menu button you will see at the top right corner. Then you tap Advanced and then Memory. The first slider will show you how much memory was used in the recent past and a rating plus an organized app list showing you the most memory-eating apps in a descending manner.
The dark green bars show the current average memory usage whereas the light green will show the maximum memory a certain app has used recently. This allows users to find memory monopolizers. If you want to find out more information regarding RAM memory, you tap on an app.
Apart from seeing what is going on memory-wise you can also stop processes that are still active.
Source: AndroidPolice