Hunger Games Movies – get your free movie in HD on Google Play Movies
Hunger Games fans rejoice! If you recently bought a Galaxy Tab S, Galaxy Tab Pro, Galaxy Note Pro, Galaxy Note 3, Galaxy S5 and Galaxy S4 you can download the Hunger Games Movie pack from Google Play Store and follow its instructions in order to get some free movies. Nothing says Merry Christmas like watching teenagers literally killing each other in HD!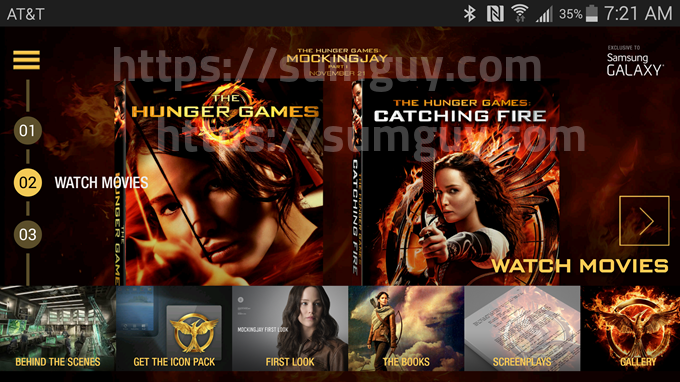 After you install the app you will have to tap 2 to get to the second menu item and there you can tap the > button you will find above Watch Movies. There you can tap on either movie and you will get a promotional message with a Google redemption code. After you tap the given code you will see an IAP-like window with the movie available in HD for free. When you finally redeem the screen you will tie it to your account and after that you will be able to watch it on your device, on Chromecast, on the web or other devices where you can access Google Play Movies.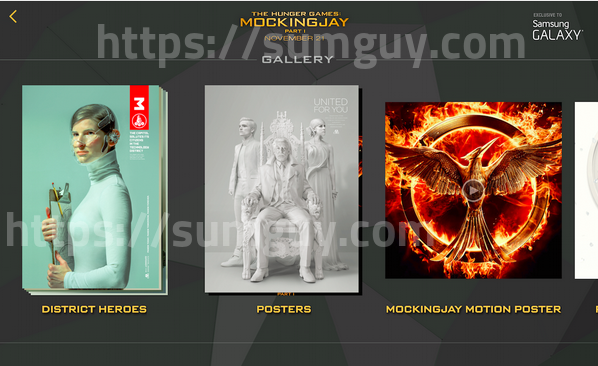 The rest of the Hunger Games app is pretty ok itself as it presents the usual trailers and custom icons, links for the novels and copies of screenplays. A few non-Samsung devices are supported too, like Nexus 6 for example, but they are really in a limited number. In case you are looking for more free movies on Google Play, you may find X Men, Gravity or Lord of the rings and other titles depending on what country you live in.
[googleplay url="https://play.google.com/store/apps/details?id=com.lionsgate.android"]