Humble Mobile Bundle Eye Candy: get Botanicula, Dark Echo and more!
A new week brings about a new Humble Mobile Bundle Eye Candy! We didn't name it, folks, this is what the new mobile game bundle is officially called. This Humble Bundle brings about Android-exclusive games with no ads and lots of hours of fun.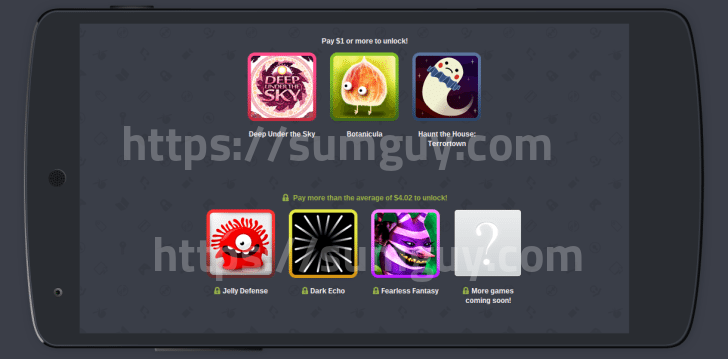 If you are a Humble Bundle fan, you know the drill, every two weeks or so, a new bundle appears. You pay above the exorbitant price of one (1) dollar and get three mobile games. Pay above the average price and you get three more games. After a week or so, more games are bound to appear in the bundle. You always get games cheaper than what you would pay for each of them on the Google Play Store or on Amazon Appstore for example, so it's a deal!
This time, Humble bundle Eye Candy gets you Botanicula, Deep under the Sky and Haunt the House: Terrortown for the price of $1. The most important and popular game of the three is Botanicula, an adventure puzzle game made by the same studio that brought us Machinarium.
If you pay more than the average price – which at the moment is $4.05 – you also get Jelly Defense, Dark Echo and Fearless Fantasy.
Keep in mind that these bundles share some of the payments with charities, so it's always a nice gesture to choose to give to the needy.
Source: Humble Bundle