Humble Mobile Bundle 15 hits the store – get new Android games at a discount
Humble Mobile Bundle 15 is here and new mobile games await! When you want to build yourself the biggest Android game collection out there, you don't necessarily have to spend a lot of money. You can just keep an eye on promos, discounts, free apps of the week and bundles.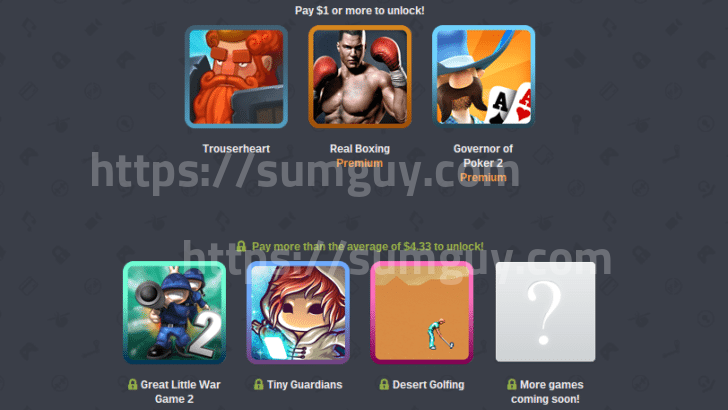 There's a new Humble Mobile Bundle 15 out there and they usually pop up every two weeks. You pay what you want and get games in tiers according to what you pay. This time you're also getting a random bundle, just like the previous one.
The first tier where you can pay as little as $1 gets you Trouserheart ( a 3D hack'n slash), Real Boxing Premium and Governor of Poker 2 premium.
If you pay $4.33 and above, which is the average price at the moment, you will also get Great Little War Game 2, Desert Golfing, Tiny Guardians ( an RPG tower defense game) and more games will be added soon. If you pay the average price now, you will also get the games added next week!
Source: Humble Bundle