Humble Mobile Bundle 11: get expensive mobile games by paying what you want for them!
Humble Bundle the mobile edition is back! The eleventh installment is ready for purchase and it has six brand new/popular games in store for you, plus more to come. You can buy them all with a few bucks or wait for the bundle to add more to get the best of the best too!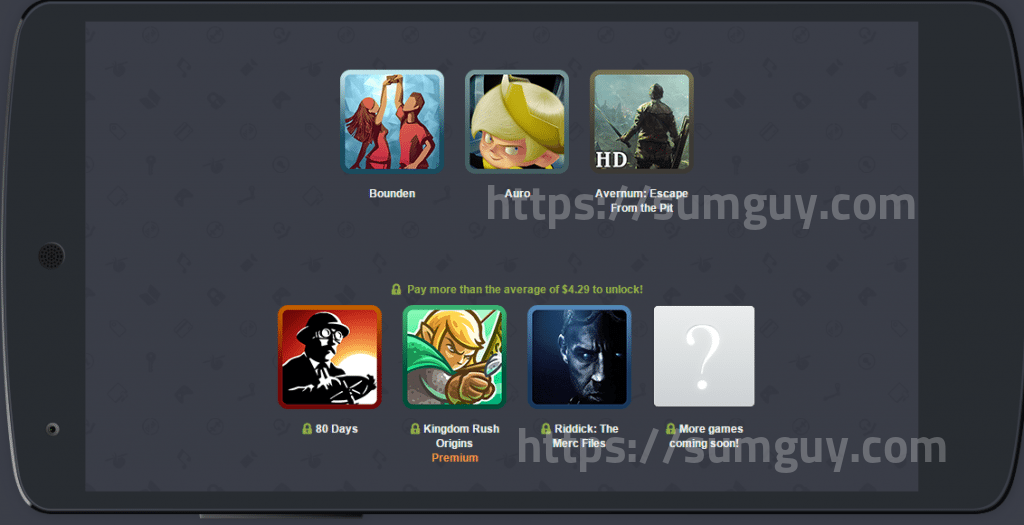 So far, HumbleBundle 11 has offered Avernium: Escape from the Pit, Auro and Bounden in the basic tier. You get these by paying whatever you want. When you pay above the average you will be able to add Riddick: the Merc Files, Kingdom Rush Origins and 80 Days. More games will be added by the end of the week so stay tuned. If you buy the bundle now, you will be getting those games too, especially if you pay the medium amount or more.
The Kingdom Rush Origins is one of the special premium editions where you get all the in-app purchase content unlocked too. Unlocking it with the usual app would cost you another $15-20. The current average price for the bundle is $4.
Source: Humble Mobile Bundle