Humble Bundle 12: PC and Android games you can pay what you want for
The newest Humble Bundle is live, and it is a pretty melanje between PC and Android games you can get for a bargain. The bundle has three tiers with different games and, while some games you can get for the minimum price, for others to be included you will have to pay the average or more.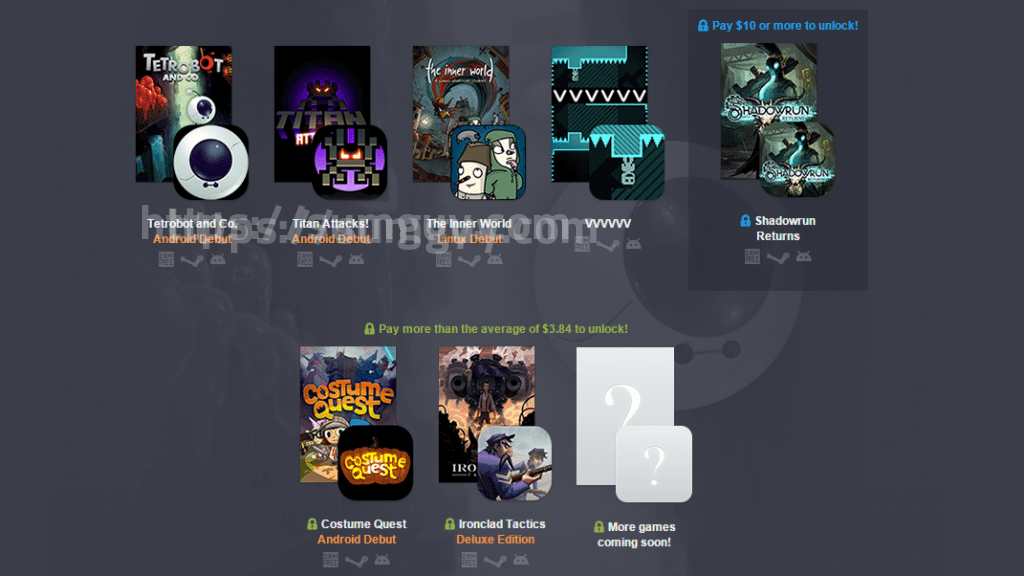 In order to get access to Tetrobot and Co, Titan Attacks (both debut for Android with this version), inner Worlds and VVVVVVV, you have to pay the minimum $1. If you pay more than the average you will also get Ironclad Tactics and the debuting Costume Quest made by Double Fine games. The final tier of games available becomes accessible if you pay $10 and up and it currently unlocks Shadowrun Returns.
These are not the only HumbleBundle games you will get with the 12th bundle as more will be added over the week. Shares of the price you pay go to American Red Cross and EFF.
Source: Humblebundle