Huawei Nexus phone leaks in new photos!
Huawei Nexus phone (possibly) leaks again! After the leak of the LG Nexus device set to launch sometime this year, it is its sibling's turn as new photos surface. Google+user Tiessen Fu recently posted three photos of a device with the Nexus logo on it. The bonus is the Huawei logo sitting next to it.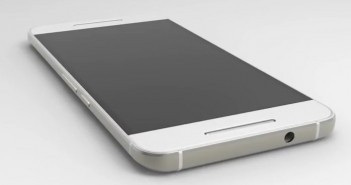 In the photos you can see the front and back of the Huawei Nexus device, plus a protective case. The back presents a circular cut which is probably the fingerprint reader. It looks exactly as the one in the LG Nexus leaks. The previous Huawei renders were rather accurate because the device does indeed have the oblong panel where the camera and flash are.
The G+ user says that the leaks were sent to him by a friend and the QQ labels imply that they were sent to him over the Tencent QQ instant messaging system. Since Huawei is situated in China, this explanation seems sound.
Specs and possibilities: Huawei Nexus
Recent leaks have addressed the tech specs details, and some include a 5.4 – inch screen with a Snapdragon 810 processor and a 3500 mAh battery. But, as usual, everything should be taken in with a grain of salt because this data cannot be officially verified at this point.
We won't have to wait THAT long since usually Google launches its OS update along with some interesting Nexus devices. Fall is nearly upon us, and this is usually the time when Google takes out its ace from the sleeve. We just have to wait for a little while longer.
Edit: there's even more photos leaking out there! Huawei Nexus, codenamed Angler, is indeed sporting a Snapdragon 810 processor and it appears to have 64GB  of storage. Here it is:
Source: Google + , +tiesenfu via AndroidPolice