HTC sending invites to MWC for March 1st, enticing us to see What's next
HTC is sending invites to its MWC event held in March 1st. Nowadays, flagship phones are launched or announced at dedicated events or at Mobile World Congress, which will begin in a few weeks. HTC has started sharing invites to the events telling us that we should go see what's next.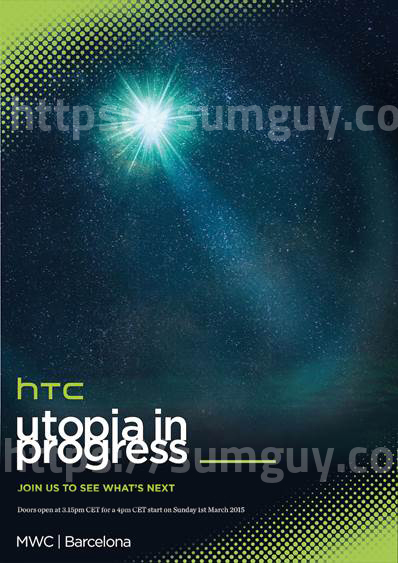 The invite offers little detail, except for the fact that HTC will unveil an unknown piece of hardware on March 1st. it is possible that this will be the HTC One M9 that has been appearing lately.
The new device is said to have a 5" 1080p screen with a Snapdragon 810 and Android 5.0 with the regular Sense UI on top.
Source: Androidpolice