HTC One A9 review: preview for an intriguing flagship
HTC One A9 was announced and officially showed up today and it may very well just be the company's last attempt at salvation. We all know HTC is not doing so well financially speaking lately, and this new flagship is aiming to change that. But, over the past few weeks, leaks after leaks kept sprouting and A9 became the mockery of the Internet because of its uncanny resemblance to an iPhone device. But is this the truth about the smartphone or is there more to it than looks?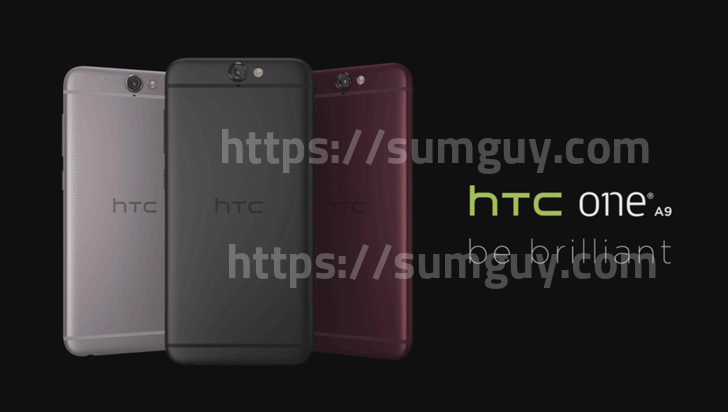 Starting today, you can pre-order an HTC One A9 starting at $399 as the device itself launches in the first week of November. Could this two-flagships a year shtick actually save HTC's remaining hold on the market, considering that One M9 was received with mixed credits this spring?
HTC One A9 – details, specs and marshmallows
This smartphone is branded as a flagship even though most of the specs don't scream flagship to the market. HTC skipped the Snapdragon 800+ turmoil and instead chose a Snapdragon 617 octa-core clocked in tandem at 1.5/1.2 GHz. The processor is accompanied by 2/3GB of RAM and variable internal storage from 16 GB to 32 GB. The storage can be upgraded though, thanks to the microSD card slot on the left edge of the device. You can even format the card to act as an extension of the internal storage thanks to the Android 6.0 OS version the phone rolls out with.
HTC One A9 has a fingerprint scanner just below the screen, which makes authentication and payments easy. The device is powered by a 2,150 mAh battery that lasts pretty much, according to first views of the smartphone. There is also word of a cleaner and more improved custom Sense interface on some models where users can uninstall pre-installed apps if they don't find them useful.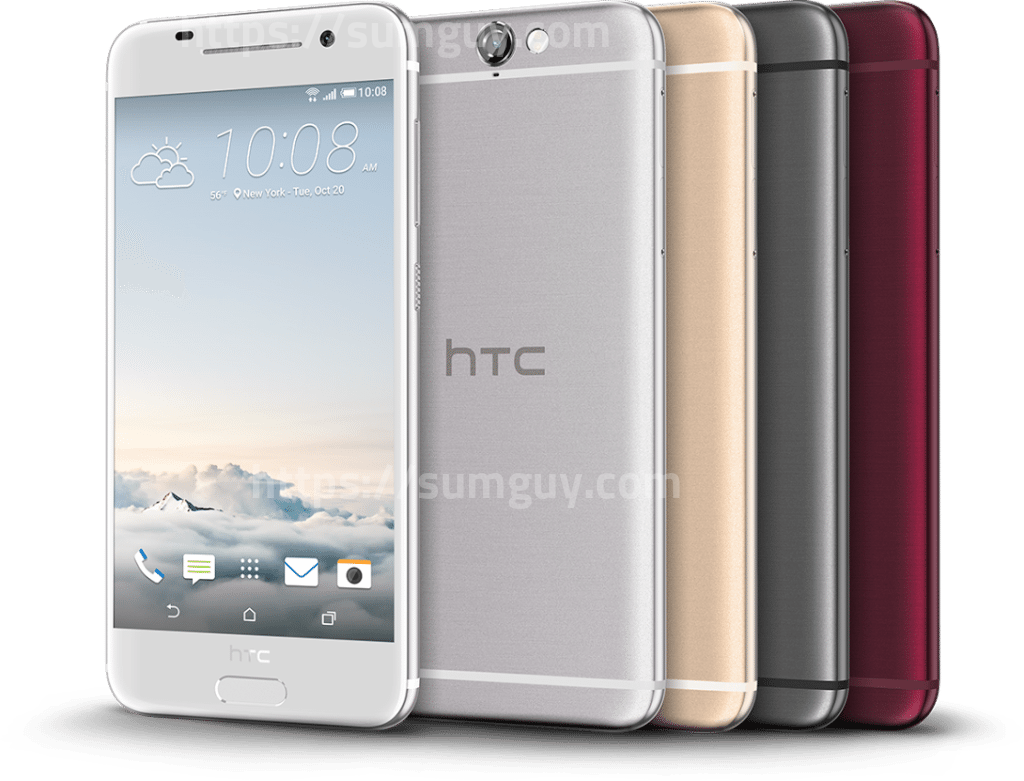 When it comes to its screen, One A9 sports a 5-inch , 1080p screen with AMOLED protection – one of the first for HTC in a long time – which can be set in a bright setting for consumer appeal or in a sRGB mode. There is no Quad HD screen on this "flagship" but, at this price, chances were quasi-existent.
One important feature missing from HTC One A9 are the front-facing Boomsound speakers that are replaced by a single grill on the bottom edge. When you use headphones you will be able to enjoy the Dolby amplifier that intensifies tracks.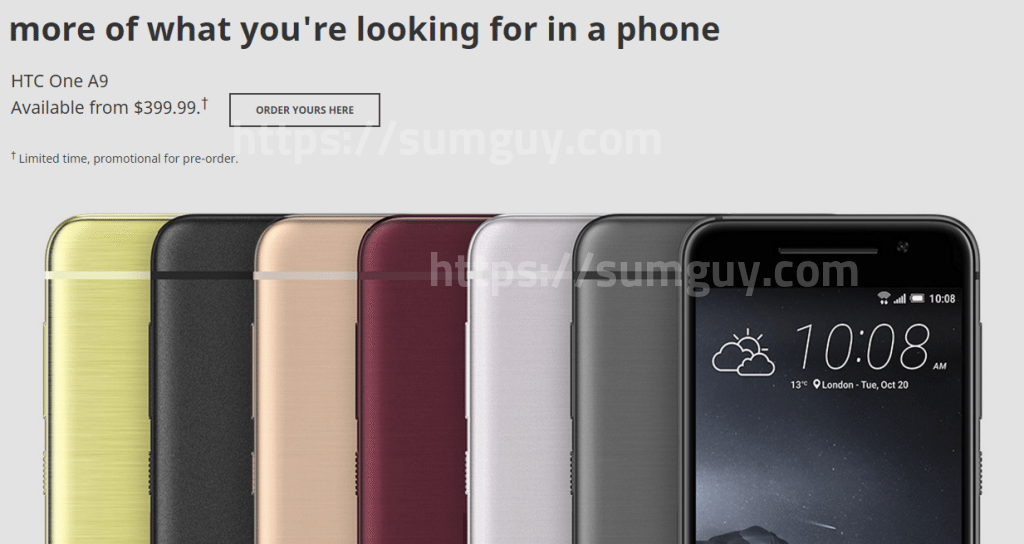 When it comes to photography potency, we are talking about a 13MP primary camera situated on the top middle of the device, accompanied by optical image stabilization and a Pro Mode complete with RAW image capture. Add a front-facing Ultra-Pixel unit and we're set.
The One A9 supports Rapid Charge 2.0 and it will supposedly get Qualcomm Quick Charge 3.0 in the future, when standard accessories become available. You also get NFC which should make Android Pay easy as pie.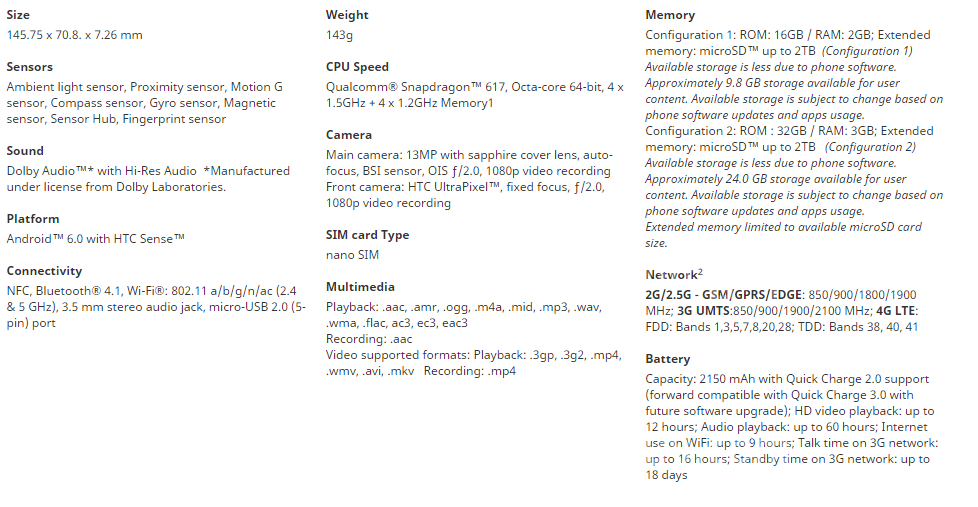 HTC design choices
When it comes to design, HTC One A9 is reminiscent of an iPhone, no wonder it became known as an iPhone copy. The similarities include an all-metal chassis, one speaker, the round camera setup at the back plus the two polycarbonate antenna bands that, in all fairness, were first used by HTC even if most of the world forgot all about it. On the front you will also find the home button, very similar to a Samsung device detail. Overall, the device does not look that much like a different device because the great fit and finish manage to distinguish it from a bunch of similar smartphones.
Conclusions
HTC One A9 is trying to sell as a flagship and the company is strongly pushing towards it. But will it succeed or is it too late? We shall see. The device will be available in four colors: topaz gold, carbon gray, opal silver and deep garnet, at least according to images and press releases.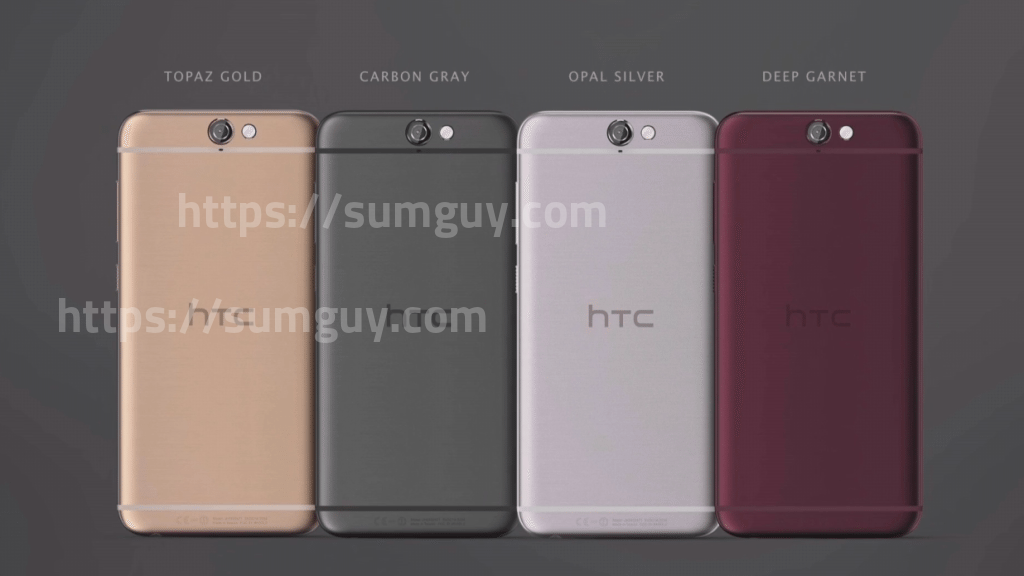 You can already pre-order the device in the US, Germany, UK and other countries, but prices and models differ greatly. Some even say that other flagship devices offer much better specs at similar prices. Will you consider buying one of HTC's most recent flagships this year?
Source: HTC