HTC File Manager in the Google Playstore – easier file management with a touch of Sense
HTC File Manager is finally on the Google Playstore and from now on you will be able to "file manage" everything on your phone with a Sense style. File managers are usually not flashy or exciting apps, but everyone needs them.
HTC File Manager is a system app that offers better access to the SD card and, considering you can find it in the Playstore, it will receive faster updates as they will not be system updates per se.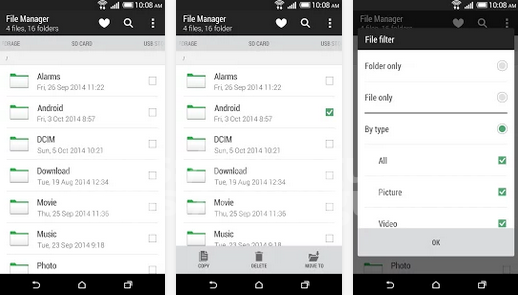 The app requires a recent HTC device to work, preferably one running on Android 4.4 and up. Even in this case it can be limited as some device SKUs and regions can be problematic in accessing the app, but let's hope this issue will be fixed soon. You can find the HTC File Manager free in the Google Playstore.
[googleplay url="https://play.google.com/store/apps/details?id=com.htc.filemanager"]