HTC event teased on Twitter! HTC One A9 possible launch in progress
There's a new HTC event taking place, and it will happen on October 20, as expected. Yesterday we revealed some leaked prop shots of the HTC One A9, the next One device rumored to launch ASAP, and it appears that that rumor was true. Mark the date as October 20 will show us the "evolution of the One" in full effect in New York City. To hype up everyone on social media, HTC posted a teaser with gray scale nature images and the hashtag #BeBrilliant. Could this be the product that saves the company from doom?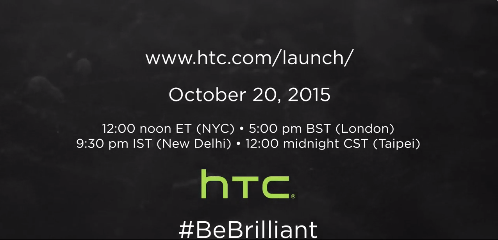 According to HTC's site, where the event will be streamed, the company is set in a partnership deal with Tidal (Jay Z's music streaming service) and this partnership is funding the launch of an Android 6.0 Marshmallow-powered smartphone.
This HTC event will show us the most recent device plus the partnership with Tidal, as quoted below:
" Those who appreciate great music know greatness when they hear it. That's why it only makes sense to partner with Tidal to celebrate the launch of our newest device for an event unlike anything that' s ever rocked the Barclays Center."
Do you think that this HTC event will mean the launch of One A9? Could this be the smartphone to redeem the company and reassure its future among the Android big guys? Let us know in the comments below.
Source: Droid-Life