HTC Desire 625 – a cheap alternative available at Verizon Wireless
If you don't have enough cash for an HTC One M9 laying around and, to be honest, if you don't want the hassle of a faulty camera and overheating issues, you can choose the much more affordable HTC Desire 625. It is an exclusive for Verizon Wireless that almost anyone can afford.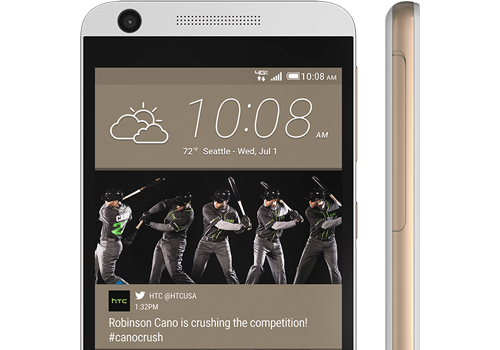 The Desire line usually manages to get the important aspects of the flagship and transform them into an affordable device. And they usually cost much less than a flagship too.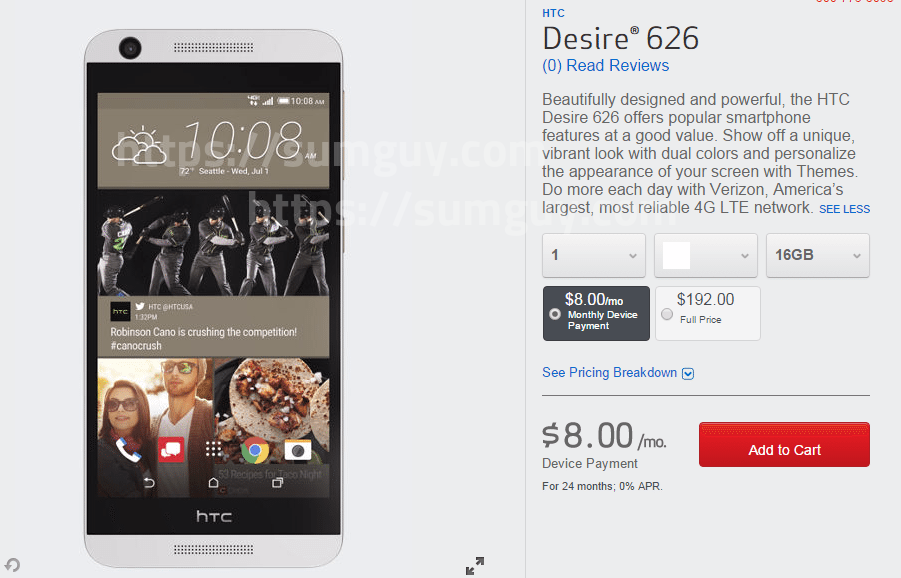 HTC Desire 625 is the most recent addition to this line and it presents itself as a smartphone with a plastic white and gold body, but a nice and smooth finish. It costs just about $192 in the US where you can get it at Verizon on contract for $8 per month for 24 months too.
What's inside the HTC Desire 625?
When it comes to specs, this device cannot be farther from the 2015 flagship. Under the chassis you will find a measly Snapdragon 210 plus 1.5 GB of RAM. Everything is projected on a 5" screen at 720x960p resolution and powered by a 2000 mAh battery. The good part is the 16GB of internal storage plus a microSD card slot. The device also has a rear 8MP camera that will not make the best photos, but you know, 2014 is not that far away and last year's mobile cameras are not that bad..
HTC Desire 625 comes with Android 5.1 and Sense 7 UI on top. You also get 4G LTE support for all Verizon-friendly areas.
Source: Verizon Wireless