HTC A9 Hero leaks in China! See what HTC's last hope looks like!
HTC A9 Hero was leaked yesterday and it resembles an iPhone through and through. HTC is on a downward spiral at the moment, mainly because of the miscalculated release of its M9, which did not live up to expectation. But things could change.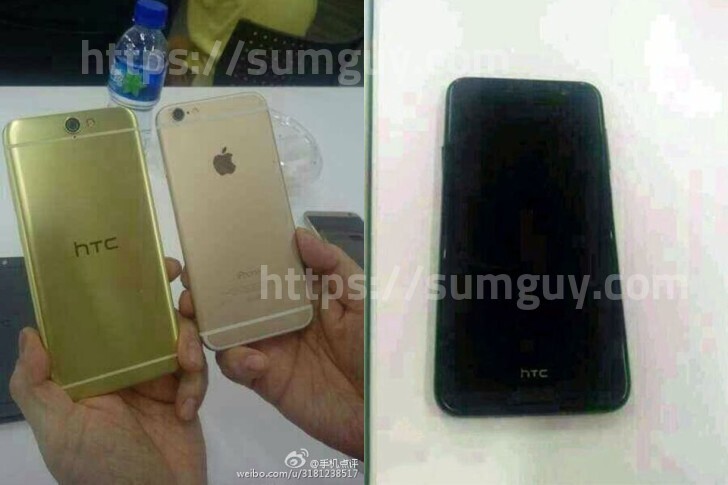 HTC's CEO promised investors that stocks will go back up and some pretty last minute plans were put in motion. A late 2015 hero device is supposed to help the company make a comeback, as suggested on the Chinese media platform Weibo, where the Hero device was leaked.
This HTC A9 Hero seems to be the real deal, as it does resemble the M9 quite a bit. Some things were changed, for example the flattened shape of the new device in relation to this spring's (failed) flagship. This kind of makes it look like an iPhone, if you squint your eyes real hard. The front glass of the device seems curved downward towards the edges and the back of the device has a golden hue.
HTC A9 Hero specs rumor
There is no official information regarding what HTC"s hero device will pack, but rumors put it at a MediaTek Helio X20,4GB of RAM a 3500 mAh battery and a 5.2" QHD screen.
Some say that because the device looks very iPhone-y, a launch in the US would be tricky, and, as a result, it would be an Asia exclusive. We will have to wait for some official news to know more. Until then, stay tuned!
Source: Weibo