How to make your rooted phone run faster
You just went through all the trouble of rooting your device just to get rid of some bloatware and get more access to the software side of your device, but how can you make your rooted phone run faster? Rooted smartphones always get an upper hand when it comes to being able to do what you want when you want and to just keep those pesky apps that shouldn't take your phone over at bay. There's got to be some things you can do to make your handset run smoother and faster now that you went through all that trouble, right?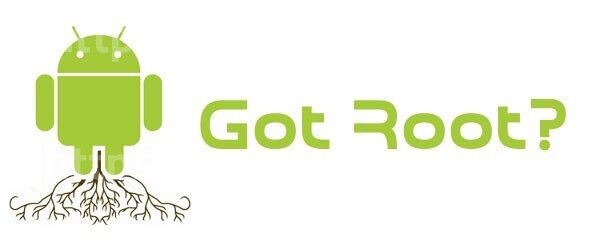 Disclaimer: the next tips require skilled hands and if you are a novice at modding smartphones, you should not adventure in the world of drastically changing your smartphone's software as things may go wrong in the process. Stick to more general steps that can help your device perform faster. Do not blame us if you do use any of the following tips and something goes wrong with your smartphone.
What can I do to make my rooted phone run faster?
Update your custom ROMs
When you use a factory-sealed phone, you usually get a device with a stock ROM or official custom ROM. Usually, pre-existing operating systems are made to please the masses and you will definitely always find some features, apps and widgets that have no meaning or use to you. You can change that when you root a smartphone and get a custom ROM you can manipulate better. In short, custom ROMs are optimized stock ROM frameworks that make your device run faster and easier to scale to your needs and desires. If you need a custom ROM or a kernel that gives you breathing room, you can head over to the Android XDA Forum to find the ROM that will change your mobile life forever.
Use an overclocked kernel
Android smartphones are set to work on certain CPU frequencies by default and this feature is administrated by the kernel. Many Android developers out there prefer to develop their own custom kernel that supports overclocking to get that extra juice. If you do choose a kernel that can be overclocked you should know that it can increase your CPU clock by a few MHz and in turn this will make your phone perform tasks faster.
Bloatware – install or uninstall
Lots of apps get preinstalled on smartphones nowadays, especially on the likes of Samsung, LG, HTC or Sony – the big guys on the Android market basically. On your rooted phone you can change some of those bothering useless apps they keep shoving up your Android-ridden life. With the newest Android OS versions however, you can disable unnecessary apps. You can also use third parties to get the job done if the regular easy way gives you trouble, whatever makes you feel better. If you do stop some of the bloatware apps that big manufacturers put at your disposal in every smartphone they launch, you can be sure that your device will run smoother and faster.
Performance boosters – need'em or lose'em?
Performance boosters usually get bad rep, but they are not all as bad as they are said to be. Most of the times, Android mishandles memory management and system-level functions, especially when custom skins and bloatware are present on your device. On a rooted phone you can improve performance via boosters. You download a ZIP file that applies some kernel tweaks, CPU calibrations and RAM optimizations that will definitely increase performance and battery life. In order to use a performance booster, you will need a rooted phone with custom recovery and BusyBox commands installed.
These are just a few tips you can take advantage of in your fight with the perfect smartphone performance. It's not just a myth; your rooted phone will definitely run faster if you make some changes to it.
Photo source: Androidauthority