GravityBox – popular Xposed module – available for Android 5.0 Lollipop devices
GravityBox, a popular Xposed module, is now available for Android 5.0 Lollipop devices. Xposed Framework itself was released for Lollipop devices a little over a week ago, and now one of the best and most popular modules is updated as well. This GravityBox version is an alpha build however, which means it can have bugs and glitches. Nexus owners will be happy to know about it however.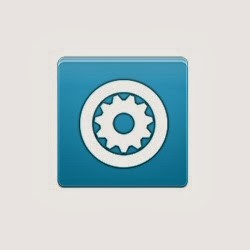 For those who don't already know, GravityBox is a module that offers certain tweaks for AOSP-like ROMs. This is trying to make custom ROMs such as Cyanogen unnecessary in the grand scheme of Android things. Users have more control over the modifications they want to make on their devices.
Below you can see a feature list from the developer:
CyanogenMod Pie controls
Expanded Desktop
Statusbar QuickSettings tile management with additional tiles and reordering /* work in progress */
Statusbar icon coloring
Statusbar Brightness Control
Center clock in statusbar
Battery indicator style
Navigation bar tweaks including cursor control keys
Low battery warning policy
Disable LED flashing when battery low
Disable LED while charging
Advanced power-off menu (reboot, recovery)
Volume key cursor control
Skip tracks by volume key long-press while screen off (thanks to rovo89)
More volume levels for music stream
Option to control safe headset media volume
Button for clearing all recent tasks at once
Minimal brightness setting
Autobrihtness levels adjustment
Lockscreen tweaks
Hardware/navigation key actions
Notification drawer style (background color, image for portait/landscape, transparency)
Button backlight modes (default, disabled, always on while screen is on)
Dialer (Phone) tweaks
Google Launcher tweaks
Screen recording
GravityBox Actions – interface for 3rd party apps
Smart Radio
Notification control (per-app notification LED/sounds/vibrations)
Ascending ring tone
If you want more info, you can head over to XDA devs; you can find the link in the source below.
Source: XDA Devs