Google unveils Nexus6, Nexus 9 and Nexus Player along with Android Lollipop
Google unveils the new Android L, now officially called Lollipop, and its newest devices yet! Nexus 6 and Nexus 9 are now official along with the Nexus Player, a streaming media player made by Asus which runs Android TV.
The Nexus 9 made by Motorola and the Nexus Player will be available for pre-order starting October 17 and will become available in stores beginning November 9. The Nexus 6 will be available for pre-orders starting October 29 and it will become available in stores sometimes in November.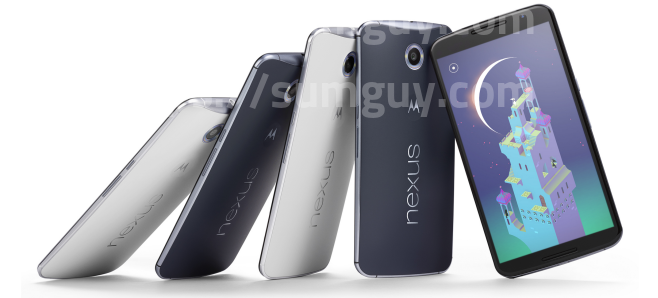 Nexus 6 represents Google's entrance on the phablet market as its screen is much larger than Apple's iPhone 6 Plus' 5.5-inch screen or Samsung Galaxy Note 4's 5.7-inch display.
Nexus 6 will have a $649 price tag for the 32 GB unlocked version or you can pay $699 for the 64 GB version. You can also get it through the following US carriers: Sprint, AT&T, US Cellular or T Mobile.
Nexus 9, made by HTC, will have two versions, the 16 GB and the 32 GB, and they will cost $399 and $479 respectively. The 32 GB LTE version will cost around $599.
Nexus player and its remote control will be sold for $99 plus $40 for the optional controller.
Source: CNet
[wdsm_ad id="1484″ class=" " ]