Google releases new platform distribution numbers
Google released the new platform distribution numbers and it appears that Marshmallow is heading on an upward direction (albeit extremely slowly). Froyo is not dead yet, if you were wondering, but it's not far from its demise either.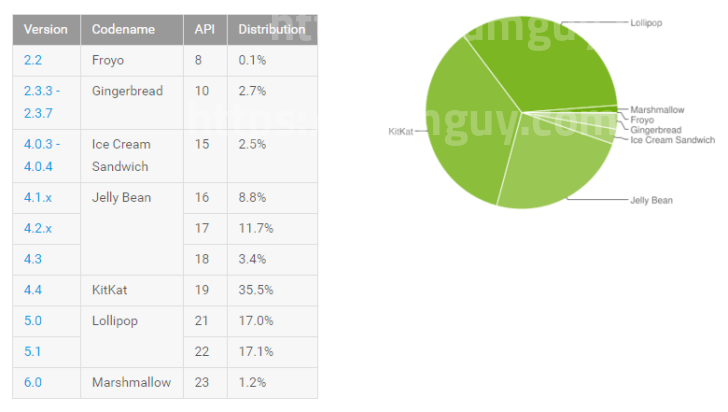 The list for February 2016 Android distribution puts Marshmallow on 1.2% of devices, while Froyo is still keeping tabs on 0.1%. More devices should already be working with an official Marshmallow OS, especially since Lollipop's later release put it at 1.6% in February, when it debuted on distribution charts.
February 2016 numbers keep KitKat on top of the list for 35.5% of the market, with Lollipop 5.1 on second place with 17.1%. Lollipop 5.0 lags behind on third place with 17% of the market, making Lollipop own 34.1% of Android devices. Jelly Bean runs on 23.9% of devices and then the numbers start to crumble. Ice Cram Sandwich lives on 2.5% of devices, while Gingerbread has 2.7%.
Source: Android Developers