Google releases Lollipop 5.0.2 system images for Nexus 7 2012 and 2013
Google recently posted Android 5.0.2 Lollipop system images for the Nexus 7 2012 and 2013. The images will need you to have an unlocked bootloader and ADB set on your PC to work. It will wipe your device, but you can edit the batch file to remove the wipe command if you desire.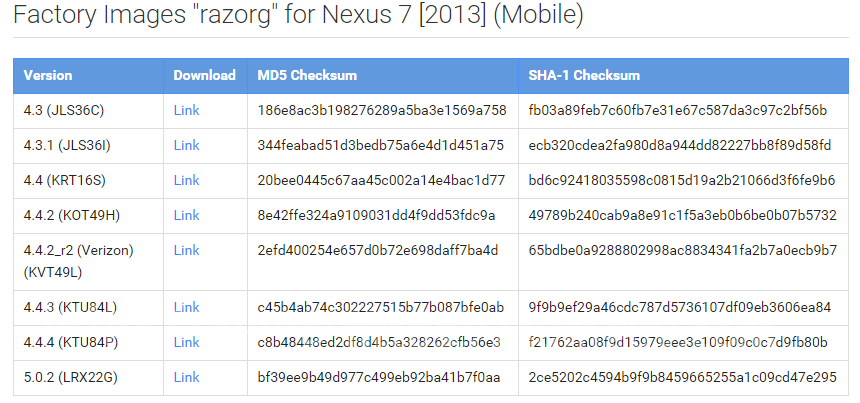 These Lollipop 5.0.2 images for nakasig and razorg are build number LRX22G. You can also find binary images for these phones. There have been no OTAs seen yet, but since sys images are ready, they can't be far off.
Source: AndroidPolice