Google Play Store stops selling Nexus 5 Red and White versions – Black is still available
If you want a cheap and sturdy handset and you hope for the best Android experience, you have to get your own Nexus 5 while you still can, because Google just stopped sales of its Nexus 5 red and white flavors. All you can get now is the black version, and even that has a closing expiration date. You can no longer get the two more colorful Nexus versions on Play Store, and even stores are low on stock and you will not be able to get new ones once these run out.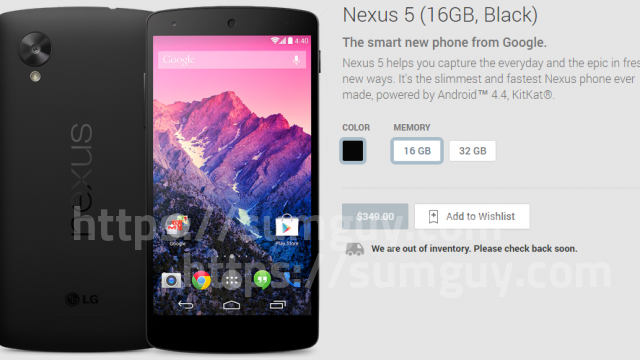 Do not fret, as you can still get the more somber black Nexus 5 version (but you'll need to hurry, Google announced last month that they would stop producing the 5 series altogether) in 16 or 32 GB version. You will be paying $350 or $399, depending on the version you get, but it's still a good price for a stable, clean and updated device, considering you will be getting Android Lollipop too, unlike many other devices from other lines.
On another note, if you wanted a brand new Nexus 6, you will still have to wait as the device is all out of stock at the moment.
Source: Google Play