Google Play Music Family plans go live in UK, USA, and more
Google Play Music Family plans are here! They will not go live everywhere at first, but at least some of us will be able to test the feature already. The Family Music plan is up for UK, USA, Australia, Germany, France and Canada and it will let account holders share their preferred music with up to five family members. And it all costs $15 a month.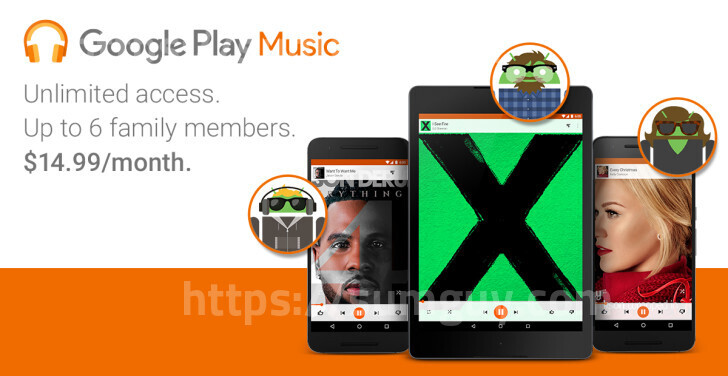 Google Play Music Family was announced earlier this year and it has been a pretty popular and hyped notion for many. The Family plan will work on Android, iOS, and the Web version. When you pay for this service, Google will also give you access to YouTube Red (this feature is only available in the US at the moment).
The Play Music app has an already updated changelog in the Play store:
Google Play Music family plan allows up to six family members to:
Access Google Play Music across Android, iOS and the web

Listen on their own accounts at the same time

Enjoy personalized experiences
Note: The Google Play Music family plan can only be purchased on your Android device.
The plan is to bring Google Play Music Family plans to more countries in the near future. Give the app a look below if you are eager to share your music with the family.